Advice for the Job Forlorn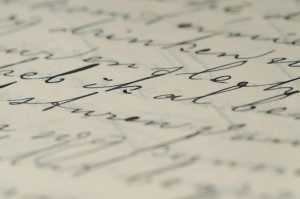 An avid reader and commenter (who shall remain unnamed) put us on the trail of a professional who has been guiding yeshiva men entering the workplace. Said professional put together some of his reactions based on his significant experience in helping frum men find positions. After some prodding, said professional revealed his name. It turns out that he, too, is an avid Cross-Currents reader. Daniel Rubin has a Masters in Human Resources from Rochester Institute of Technology and has made the transition from Jewish education to corporate training and development. He has been involved in both of these fields for over a decade each and actively mentors young professionals. We thank him for this contribution, which is must reading for the inexperienced job seeker.
As an employee for a large corporation within a mainstream Jewish community, I've had the opportunity to respond to many requests for job search assistance from both individuals and Jewish organizations dedicated to this effort. As a result of this experience, I feel compelled to share a few thoughts on what I believe to be a significant concern. Several of the candidates who have approached me have a number of critical issues they need to address before actually applying for a job. They prepare poorly written resumes which reveal very active Jewish lifestyles, ambiguous advanced degrees, and "work experience" which is debatable and irrelevant. I have tried to delicately communicate the following ideas to these candidates:

• A resume is not a recorded history of extra-curricular activities from 9th grade and onward. Each statement has to send a powerful message that is meaningful to the non-Jewish reader and will make he/she want to distinguish your resume from the other thousand on the pile.

• Identifying yourself as an Orthodox Jew (or a member of any other religious or ethnic group, for that matter) is not to your advantage. It is not wise to encourage the reader to believe you are different than the rest of the world and may have special needs. Either make an accomplishment religiously neutral or exclude it.

• Please face the fact that your degree gives you no skills or experience and market yourself accordingly. Whether you like it or not, you are competing with people who have serious skills and experience in addition to the requisite educational backgrounds, so plan accordingly. (I am not looking to condemn our current educational system but it is important to avoid the negligence of misunderstanding your status in the job market). You may have seen or heard a great deal about drunk, overindulgent degenerates without priorities but these will not be the people you are dealing with to earn a living.

These resumes are embarrassing and would demean any professional who thoughtlessly passed them on. Unfortunately, the situation becomes worse as I try to impart these messages. This is because these candidates choose not to listen. Instead they will usually apply to additional jobs and then e-mail me for assistance with getting an Interview. Even if I could bypass the resume stage and deliver them straight to an interview, I would never do so considering the striking shortage of social and emotional intelligence that they have displayed throughout this process. In addition to shortcomings in powerful statements that sell their skills, many of them do not have the social skills to conduct a conversation with me, let alone a non-Jewish employer who will have much less latitude or patience.

To summarize, I have been seeing a significant amount of untrained job seekers who have little to no marketable skills with degrees that clearly did not teach them to discuss their field in a manner that is anything less than embarrassing.

I realize that responders to statements like these have a tendency to rush to ideological bandwagons. Perhaps this clarification will save a bit of time. I attended Kollel for many years, then spent time in chinuch and am therefore familiar with the" landscape". As I stated earlier I am not using this letter to bury or praise the "system". Instead my purpose is to point out that there are many people exiting our educational systems who are drastically unprepared to enter the job market. Now more than ever, the Jewish community is being asked to facilitate this transition directly, by brokering opportunities for these job seekers, and indirectly by the urgent calls for funds from the struggling mosdos that these job seekers are a part of. (I am not suggesting that they or their children should be rejected from these mosdos Chas VeShalom, merely pointing out that this job search is ultimately being subsidized.) I have met way too many people whose preparation for the financial responsibilities of marriage and family consists of a series of anecdotes, incidental conversations and some seed money that eventually runs out. They seem to feel that earning a degree with an indistinct title is sufficient preparation for immediate hire. It is highly unfortunate that this fallacy must be pointed out at advanced stages of financial responsibility. Wouldn't it behoove a student to ask an institution offering a degree about how it will prepare them for the job market? Might a conversation or two with an experienced professional in a desired field shed some light on whether a degree program is a waste of time or a valid first step into the job market? My recent experiences and the world economic situation demand that now more than ever, transition planning which emphasizes professional development, social/emotional intelligence and financial realities are imperative.

It is wonderful to see the manner in which the Jewish community is responding to the vital need for employment. However an important first step in this process might be to disabuse some notions about college degrees and career preparedness present in our midst.