Does the LA Jewish Journal Treat the Orthodox as Deplorables?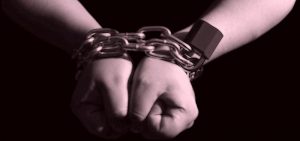 Danielle Berrin, described as a senior writer for the Los Angeles Jewish Journal, had only words of praise for Rabbi Simcha Krauss, founder of the International Beit Din (IBD) and scorn for the Rabbinical Council of California (RCC) which alerted its members to R. Krauss' unorthodox halachic decisions in finding solutions for agunos, "chained" women victimized by abusive husbands who will not give them a get. [Disclosure: I am a member of the RCC.]
Berrin casts Krauss in the role of a champion of "progressivism;" accepts his assertion that he has the "backing of Charedi rabbis in Israel" – although he cannot name a single one; and accepts Krauss' contention that his methodology includes nothing new. Why the resistance to his kindly offer of assistance to agunos? The "hushed subtext of this internecine conflict has everything to do with the rights and roles of women in Orthodox Judaism."
The one thing Berrin did not do is consider the halachic basis for objection to Krauss' findings. In fact, Berrin made no attempt to hear the other side at all. She made no attempt to reach anyone at the RCC before writing about its motivation.
Had she done so, she would have learned how other rabbis who also champion the cause of agunos nonetheless see no merit to Krauss' arguments in some of his published decisions. She would have found out that the RCC acted entirely responsibly, because any woman who remarries with a heter from the IBD will almost certainly find that heter rejected by vast majority of the Orthodox world – Modern Orthodox, yeshiva, and Chassidic. Almost certainly, she will be regarded as someone still entangled in her first marriage, with all that this means about entering a new marriage, or bringing children into the world through any other spouse.
To disregard the plight of agunos is irresponsible, and Rabbi Krauss deserves credit for his extraordinary concern. But it is also irresponsible not to alert consumers to faulty products do not work and are dangerous to use. The pushback against the IBD also deserves credit.
Berrin, however, treats the traditional Orthodox as deplorables who need not be consulted.
You would think that by now, journalists might have learned a lesson about what happens when you marginalize the deplorables.