Don't Chop Down the Trees, We Need the Forest – We Need Chabad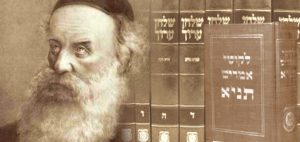 I really misfired. My intentions were sincere, they were directed to constructive critique and they were, in my opinion, expressed quite gently and respectfully – yet they were not helpful in the overall scheme of things.
My focus on The Realignment of American Jewry by Rabbi Dovid Eliezrie was on both inconsequential issues, as well as on very internal aspects of Chabad which are really the business of Chabad and no one else. More importantly, there is not one group in the general Orthodox camp that does not have its challenges, and it would have been far wiser to focus on matters that are within my relative purview and closer to my immediate community rather than on those of others.
Taking a step back, it is clear as day that Chabad is a crucial ally – actually a foremost leader – in the battle to preserve tradition and keep Jews affiliated, without compromise, through genuine love and mesiras nefesh. This trumps all else, and one doesn't actually need not take a step back to realize this glaring fact, as well as the abundance of good that Chabad does on so many levels and in so many locations. It is overwhelming and should inspire us all to follow suit.
Chabad has for so long been a partner with non-Chabad Orthodoxy in protecting and promoting the interests of Yahadus in countless ways; doing anything to jeopardize or not show appreciation for this critical partnership is ill-advised. I am reminded of the inspiring story of the rescue of the Ba'al Ha-Tanya in Chaslavitch by a talmid of the Vilna Gaon and the beautiful reciprocity that ensued (v. Mipeninei Ha-Rav s. Rabbanus sec. 3, and Divrei Ha-Rav p. 110), as well as the massive efforts of the Lubavitcher Rebbe zt"l in the Mihu Yehudi episode, fortifying the position of non-Chabad Torah leadership and rallying the troops like no one else can. This and much more exemplify a holy shutfus, setting the stage for how we should all interact and for true achdus.
Chabad has created a massive and beautiful global forest of Judaism, and one cannot overlook it by unmindfully bumping into trees.