A Kedushah Primer: Response To Readers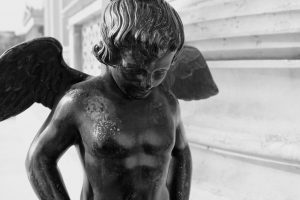 Rabbi Safran's important piece stimulated a flood of comments and responses, the vast majority as of yet unpublished. Most fall into a few discrete categories, and might best be dealt with en masse. Here is a brief attempt to cover a good deal of ground in a short piece.
More than anything else, R Safran's essay was about kedushah, a concept that can be elusive. Yet, R Yehuda HaLevi in Kuzari manages to reduce the goals of the mitzvah system to two concepts, kedushah being one of them. G-d does not ask all human beings to be holy, although He expects them to refrain from harming others. He does ask Jews to be holy.
In regard to the topic at hand, we can say a number of things about holiness:
Kedushah requires tzniyus, privacy, and euphemism. Readers are quite correct in pointing out that there are many references and discussion about marital intimacy in the works of Chazal and the rishonim. They were not broadcast to the public, however. Chazal explicitly demand that discussion of these topics must take place in the smallest of groups, lest people follow their subconscious needs, and misinterpret what they have heard without the teacher being able to monitor their comprehension of the topic. They militate against gratuitous conversation about these topics, stating for example that "all know for what purpose the bride and groom repair to a private room, but anyone who profanes (good word – it means the opposite of "makes holy") his mouth by talking about it, even a good edict of seventy years is torn up." They are not speaking about "talking dirty," but just about making explicit what deserves to kept under wraps. They understood the power of sexuality for evil as well as good, and knew that becoming more familiar easily morphs into more trivial.
Chazal praised the use of euphemism and circumlocution in this area, pointing with pride to the absence of certain words in biblical Hebrew.
None of this implies that the topics should not be discussed. As readers indeed mentioned, there is lots of material in our literature, both halachic and hashkafic. The material is not prudish, but it does push for kedushah. A good kallah teacher (and there are many) will discuss many aspects, and be frank about individual needs and differences. (There are bad kallah teachers as well, and communities whose strictures I don't begin to understand, and cannot personally defend. I found Dr.Finkelstein's comments to be quite cogent, even if not directly related to R Safran's piece.) Colleagues and I have given chaburos to husbands as well as "choson talks" before weddings. I have discussed practical matters with rabbonim, roshei yeshivah, and one world-class posek. No one suffered from a dearth of material, from lack of compassion, sensitivity, or ability to be lenient on an individual basis. But we use euphemism even in private conversation among ourselves, because that is so clearly part of our mesorah. Chazal instruct that even married couples hint at their amorous intentions, rather than make explicit requests. With those who do not understand, there is no point in having this conversation.
Part of kedushah is understanding its relationship to transcendence of the purely physical. We are not a nation of ascetics, although anyone who had gone through Mesilas Yesharim knows that there is a place for asceticism as well, even if it is beyond the reach of most contemporary Jews. We are bidden in kedushah to become more like G-d, who has no physical needs. We try to become less reliant on the physical, and to transform it into something spiritual by elevating it. We aim for that kedushah not only in deed, but even in our mental space. Pleasure can be a means to an end, but it is rarely holy for its own sake. Those readers who insist that its pursuit is holy should reexamine the sources. (They might want to look at R Moshe's teshuvah about why it is forbidden for women – not just men – to watch movies that titillate. And they should read R Aharon Lichtenstein's article in Tradition on his unease with the way contemporary Jews have perhaps read a celebration of romanticism into intimacy that may not be in the sources. They might want to consider the title of R Manis Friedman's classic, Doesn't Anyone Blush Anymore?)
It is beyond R Safran, beyond me, and beyond anyone I know who has seriously studied Torah that teens should be urged to pleasure themselves.
Rarely do we publish essays in Cross-Currents that are meant to convince dissenters, and this is no different. Our conversation is with those who share the same axiology, and appreciate a bit of analysis based on the same axioms. What is apparent is just how far apart two different groups of people who call themselves Orthodox have drifted. We use the same texts (at times) and mouth the same words. But like people in the aftermath of the Tower of Bavel, we no longer speak the same language.
Hashem Yerachem.