Free Market Judaism and Conversion Standards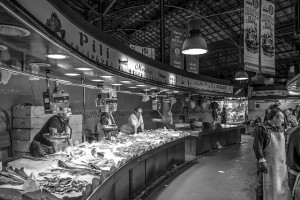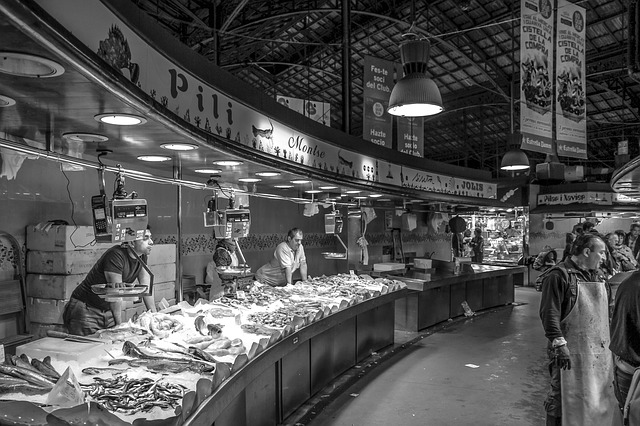 Rabbi Michael Broyde and I have been friends for years, maintaining the relationship despite both of us being cognizant of how often and how much we disagree. I respect and admire how much time he is able to spend each day learning; more than that, I am aware of how well he is able to communicate Torah values to Jews on the left who would never give me the time of day. And he puts up with me. Maybe that is the way it should be.
Not unexpectedly, we disagree about attempts to liberalize conversion in Israel to accommodate the Russian population that has thoroughly mixed into Israeli society with very little interest in observance. I am thoroughly committed to what I believe to be the majority position, which is that the acceptance of the full yoke of mitzvos is absolutely critical to geirus, and that the converting court has an obligation to restrict conversion to those people (and their minor children) whom they see every probability of leading lives of observance. My bias is easy to read: I am a member of a geirus beis din with unusually high standards. I have also seen too often the heartache of people who believed that their conversions were fully kosher and acceptable, only to learn years later that they would be treated as halachically non-Jewish when they or their children approached marriage. (I also have a hard time escaping the "memory" of our last attempt at converting a large group of people who had insinuated themselves into the fabric of Jewish society. That adventure gave us the Idumeans and Herod.)
Nonetheless, it would be dishonest to claim that my view is the only one with halachic basis. There were and are those eminent poskim who believe that conversion is an absolute benefit to the recipient, even if the convert does not lead an observant life. This view leaves room for its supporters to look for minimal ways of accepting mitzvos that would allow for many, many more conversions that will be rejected by what I believe to be the majority of those in a position to judge.
Is it reasonable to expect the minority (let's call it that for the sake of argument, even as Rav Moshe used the position as a snif at times for minors) to refrain from what they see as a needed mend in a torn social fabric? Rabbi Broyde offers what I think is a good, dispassionate analysis, and comes to no conclusion. We offer it as food for thought.
Historically, there have never been uniform standards in matters of Kashrut: The Chief Rabbinate of Israel itself supervises at least two standards (actually many more, since local city rabbinates have a great deal of discretion), America has five major kashrut agencies with moderately diverse standards as well as dozens of smaller agencies, some with noticeably lower or higher standards and Europe has yet many more agencies with yet different standards. This is all fine and wonderful, since we recognize that there is little intuitive need for universal norms in Kashrut. (I would not even want the state to interfere with non-Orthodox Kashrut standards.) Consumers are empowered to make reasonable choices, each with their own local flavor: chalav yisrael or not; glatt or not; heter mechira or not and many more. The same is true for many other matters of halacha: marriages are performed by rabbis right out of yeshiva or who are otherwise with uncertain halachic credentials exactly because the consequences of an invalid marriage are local and containable. The same is true for the pre-pesach sale of chametz and many other areas of halacha in many diverse areas.

The exact opposite is true for matters of Jewish divorce. Standards are universal; only a few rabbinical courts issue gittin worldwide and all of them recognize the validity of divorces issued by each other, with only rare and very unusual exceptions. The reasons for this are clear to anyone who studies Jewish law. In matters of divorce, mamzerut likely develops after a woman is given a divorce that is valid according to a minority view but not according to the dominant view and such possible illegitimacy is essentially uncorrectable. No one benefits from this illegitimacy and the custom and practice has developed over many centuries that only those who are well recognized experts issue gittin. In matters of divorce the halachic tradition rejects the free market and favors uniformity and consensus. Other areas of halacha are the same; the builders of mikvaot are limited to universal experts and are universally accepted: the costs of having mikvaot – used by many different people of many different flavors over many ages – is too high to allow local deviation reasonably. Sefrei Torah are also written to common standards as another example.

What determines whether the custom is to favor universal standards or local variety? I suspect that the answer is not simple but is a mixture of a few factors, seven of which readily come to mind: (1) Is the area of halacha local or universal in application? (2) Are the consequences of dispute irreversible? (3) Are the consequences of dispute very important? (4) Is this an item or object or status used by many diverse communities over many different times? (5) Is the cost of universalism or localism very high? (7) Is the cost of upgrading or downgrading standards high?

Based on these factors, one can see where the minhag to have only universally recognized divorces, mikvaot and sifrei torah comes from, and where the minhag to have local kashrut, siddur kiddushin, eruvin and many other matters comes from as well.

And one can see why conversion is somewhere in between and a hard case: One's first intuition is that conversion matters, like divorce matters, are core status matters which thus demand a consensus. At second thought, however, one could claim that conversion is not at all like divorce but much closer to marriage: A person who converts according to one understanding of halacha (which is rejected by other poskim) might not be Jewish according to all, but the process of correcting that problem is relatively simple if the parties wish to correct it (like a kiddushin that some consider invalid). On third thought, as Jews – like everyone else – become more global and less local, converts are enormously harmed by idiosyncratic local standards, since their conversion will not be recognized in other locations, and they are likely relocate. On fourth thought, however, high standards for conversion deny people who cannot reach those high standards the ability to become Jewish, which can have enormous societal consequences when dealing with people who already think of themselves as socially Jewish. On the fifth thought, low standards cause terrible heart ache when people discover — frequently just as they seek to marry –that not all (and not the person they wish to marry) consider them Jewish. On the sixth thought, that problem is frequently fixable, but on the seventh thought, such fixing causes terrible grief. And so on.

Historically, in America, there has been no firm rabbinic tradition of universal conversion – and in the last decade that has changed somewhat – and recently in Israel there has been a move to cease the universal standards in place for decades. I understand both sides to this dispute and encourage others to also. The halachic calculus here is very hard.
Rabbi Michael Broyde is a Law Professor at Emory University and a Senior Fellow in its Center for the Study of Law and Religion.