From the Mother of the Meah Shearim Attack Victim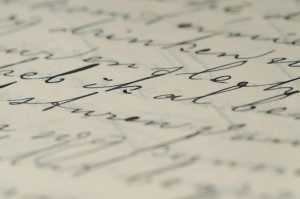 [Sometimes it is good to hear what it feels like from the people closest to the event. Thanks to Dr Moshe Shoshan for the translation.]
It has been a stormy Shabbat for us as we have gone back and forth between a desire to crush and destroy the rioters and the understanding that they represent only a crazy minority in the chareidi community.
They tried to lynch my little boy, who happens to be 21 and an officer in the Givati infantry brigade.
What tears my heart out is the fact that no one came to his defense. Twelve noon, Meah Shearim, a place bustling with life. But no one remembered the mitzvah "לא תעמוד על דם רעיך " "Stand not idly by as you neighbors blood is spilt." A mitzvah deoraita.
Men women and children watched the lynching and none of them offered any aid or a place to hide from the hooligans.
I am trying to use this experience to somehow bring change and hope.
I am searching for people from the chareidi world who want to create dialog. I am searching for the silent majority who stood by when son was attacked. I want to give them strength and support. Don't stand idly by and watch you own blood spilled.
My son, who will always remain "my little boy," fought this summer in Shuja'iyya in Gaza, so that, among other things, Chareidim could learn Torah. It is clear to me that this is not Torah. Those who attacked him and those who watched are not among those who learn and observe the Torah.
To my son and his unit, 33 brave soldiers from the chareidi sector, I stand by you and support you and the entire incredible Shachar program [which helps to integrate chareidim into the IDF].
חיזקו ואמצו ואל ירך לבבכם
"Be strong and brave and let your hearts fear not"