Happy Birthday to a Great Country: Haaretz vs. the Meshech Chochmah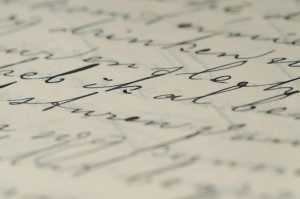 I still don't understand why my friends at the Israeli Consulate in Los Angeles urged me some time ago to attend a small reception for Avi Shavit and his then-current book, My Promised Land. Even one of my colleagues on this blog recommended going to the reception. The book had succeeded in generating much discussion. Its author, a veteran Haaretz journalist, was amply credentialed to write an update on the Jewish State, its successes, failures, and challenges. In person, he demonstrated that he knew his material, and was personally engaging, fair-minded, and accessible. At the time, participating seemed like a reasonable thing to do.
Over the next months, I slowly read the book. Then I changed my mind.
My Promised Land reads like a tell-all expose – for a nation, rather than an individual. Shavit takes aim at a slew of impressions we grew up with about the vastly outnumbered innocent good guys prevailing over the demonic bad guys. He destroys their innocence – and ours. People liked the book for one of two reasons. Critics of Israel loved it for exposing the warts, bursting the bubbles, and taking Israel down a few notches, gleefully using the material to delegitimize her. Israel's supporters – at least some of them – liked the book because in Shavit's retelling of her story, she survives the honesty, the balance, and the nuance and still emerges as something of which we can be proud.
I disagree. In my reading, Israel does not emerge walking resolutely with her head held high, but wobbling erratically. To me it reads like one of the most damaging assaults on Israel that I have seen. It will take the rest of us, with some assistance from Rav Meir Simcha of Dvinsk, to restore confidence to her stride.
Shavit is clearly a supporter of the State, not a detractor. Like the rest of us, however, he has an agenda, and it is pretty transparent. Shavit wants to come clean of the sins of the fathers (and sons), and at the same time win forgiveness and approval. He wants us to peer intently at the kind of behavior that generates guilt for his generation (especially the treatment of Palestinians, beginning before 1948), but then look up and tell him, "Not exemplary behavior, but quite within the bounds of acceptability. You had no choice. It was the only way to build your homeland – which is admirable – and those nation-building things are always messy affairs." (His portrayal of the darker side of Israel – more accurately, some Israelis – in war makes painful reading. Not all of it, however, needs to be accepted at face value. Some of his harshest criticism concerns events in Lydda in the War of Independence, which he sees as nothing less than a massacre. Others, however, tell a very different story.)
There is a limit to Shavit's generosity of spirit, however. He restricts it to his generation and those who came before, and comes to a screeching halt in the aftermath of the Six Day War of 1967. He praises the accomplishments of modern Israel, and lavishes attention on them. But he is harsh about the shallowness of many Israelis, and the aimlessness of governmental leadership. The new generation lost its moorings, its drive, is either hedonistic and Bohemian, or near-fascist in its nationalism. The Occupation will eat away at whatever substance remains.
He lists the external and internal challenges. While taking note of Israel's capacity to do the impossible, he cannot find a way out of the multiple dilemmas that it faces.
Briefly put, the new generation has squandered, devalued, and lost the dream of the old-school Zionism with which he grew up, whose aspirations were pure and holy and could justify the human toll they exacted. What was is no longer, and a post-Zionist Israel finds itself hopelessly mired in the polar opposite of classic Zionism: mindless self-indulgence.
I think of the mental challenge facing Israel in the 21st century. What enabled the defenders of Degania to fend off the Syrian army at such human cost was the conviction they had. The dream of utopia and the burgeoning reality of the commune gave them the mental strength to withstand challenges such as the war of 1948. But contemporary Israel has no utopia and no commune and only a semblance of the resolve and commitment it once had. Can we we survive here without them?…Might it be that Israel's collective psyche is no longer suited to Israel's tragic circumstances?…As individuals, we have all of these traits of the "yes-we-can" ethos; this is why our start-ups are so remarkable and our ingenuity unique. But as a collective, we seem to have lost what we once had. This is why our nation-state is dysfunctional and our politics dire.
Shavit may be right about Zionism, but dead wrong about Israel.
The old, Haaretz Zionism may have been forcibly retired. I have long argued that the charedi community perhaps should reevaluate its stance regarding the State, since so much has changed since the pitched battles with some Zionists of the past who were militantly anti-religious and bent on the eradication of the traditional Jew they despised. I've argued that, first of all, those Zionists lost their battle, and secondly, they have been replaced by a new Zionism whose basic and only tenet was that the largest Jewish community in the world ought to be given the safety and security in which to survive and thrive. This is a position with which we should have little problem identifying.
Some argued that my depiction of the demise or at least marginalizing of those elements of the old Zionism was premature. They pointed to the campaign strategy of the united front of Livni and Herzog, marching under the banner of authentic Zionism. Clearly, their was life left in the old dream.
In case people didn't notice, however, the standard-bearers of the old Zionism were effectively trounced. What emerged from the election, I would argue, was not the replacement of the old Zionism with a vacuum, but with a new Zionism that is more practical, less ideological, and more acceptable to us Torah ideologues.
Shavit is entirely wrong about the content of that new Zionism. Despite all the wrinkles and worry lines, Israel displays a beautiful face. We saw it in the reactions last summer of an entire nation to the capture of the three teen kedoshim. We saw it in the resolve of a country under fire during the Gaza War.
We see it in a country that, while far from where we would like it to be religiously (and how much of that is our own fault?), is far more traditional than any non-Orthodox community in the Diaspora, whose members are all in terminal free-fall. We see it in the only place on earth where Jews can identify as non-Orthodox and remain committed to Jewish survival across generations.
We see it in the devotion of the vast majority who choose to stay, rather than abandon Israel for Goa or Tarzana, of those who devote their energies and their lives to their people.
I don't blame Shavit for not seeing all of this. I blame ourselves for not celebrating it enough. We ought to dwell on the words of Rav Meir Simcha in Meshech Chochmah (Devarim 30:2), paraphrased here:
["You will take it to your heart among all the nations where Hashem your G-d has dispersed you. You will return unto Hashem your G-d and listen to His voice." How can the Torah speak of this as an absolute fact? What guarantee is there of this national teshuvah?] Ahavas Yisrael is etched in to the Jewish heart. When a Jew hearkens to what was fixed into his heart at Sinai, he remembers from where he was hewn. This will lead inexorably to the "return unto Hashem." It is a certainty that when a Jew returns to his people, he will return to Hashem!
It is still Sinai that binds the majority of us. Some of us know it consciously; others are tied through a subliminal connection to Hashem that is a concomitant of serving His people. B'ezras Hashem, this connection will continue to give us strength and provide the key to our survival against all our enemies, and purpose and direction to our future growth.
Happy Birthday, Israel! You/we have much to celebrate.