Askanim For Hire?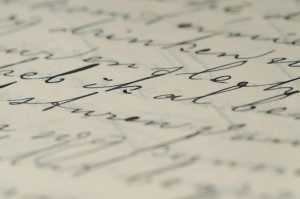 We need look no further than the parshah we just read to find evidence of the potential for abuse of power. The Netziv takes note of the pasuk (Vayikra 4:22) dealing with the chet of the Nasi. He asks why the word beshgagah / unintentionally is left dangling till the end. Should it not have immediately modified the action of the Nasi? He concludes that the pasuk can/should be read as: When a ruler sins and commits one of the sins that ordinarily we would not expect to be done by anyone even unintentionally….
Such is the power of leadership and authority. Where there is too little, there is anarchy and too much room for the reign of personal subjectivity. Where there is a surfeit of authority, there is room for abuse.
Such abuse can be intentional, but it can be just as potent when unintentional – or someplace in between. For various reasons, parts of the Torah world moved in recent decades to a preference for tighter control by a smaller number of people, often at a great distance from their geographical location, and hence lacking a hands-on awareness of their special circumstances. Some found comfort in this, in a single-minded approach to dealing with perceived threats from without. Others chafed at the conformity and lack of nuance they sensed in this approach. The dust has far from settled.
But there are other fault lines in such a system, some a tad more diabolical. Some cannot be spoken about openly. At such times, fiction can be a good vehicle for conveying a message. (Think George Eliot's Daniel Deronda, or Gulliver's Travels by Jonathan Swift.)
What follows was submitted by a card-carrying yeshiva-trained charedi writer, living in Israel. Identity, of course, cannot be divulged, for fear of reprisals. It would provide food for thought even if it were the product of merely imagining the future, rather than based on observation of the present – and an occasional story in the press. It is, however, unfortunately based on fact. Because those facts are not being demonstrated here, readers cannot and should not be expected to accept them as verified. The story is not meant as an expose, or as muckraking. It is offered for a specific purpose, which will be stated later.
Tuesday December 15, 1998 was a sunny but cold day in Jerusalem. Most people in Israel were preoccupied with the reports of a likely imminent US attack on Iraq and the implications for Israelis who still remembered Sadaam Hussein's scuds that rained down on Israel during the Gulf War seven years earlier. Chaim Horowitz, however, was busy with other more important things. The threat of imminent war didn't concern him at all, as he was taking his entire family to the States that evening or an open ended vacation until the hostilities had passed. He was excited about the meeting that he had arranged at his office and was just waiting for his longtime friend, Rabbi Reuvain Gross to walk in.

Chaim and Reuvain went back 20 years to when they were chavrusos in Ponevezh. Although their personalities were polar opposites, they were the two brightest bochurim in yeshiva and learned together for 3 years. Reuvain was a very charismatic fellow, who craved attention and was always in the middle of everything going on in yeshiva. He was majorly popular and his outgoing personality did a very good job of masking his serious character flaws. Most people who knew him would tell you that he would give his shirt off his back to help another yid. It was only those few who dared to challenge his authority who caught a glimpse of his extreme egotistical nature. As expected, Reuvain did a shidduch with a granddaughter of one of the top Bnei Brak gedolim. He went on to open a very popular yeshiva of his own in Kiryat Sefer. He was extremely well connected with the families of the various gedolim in Bnei Brak.

Chaim was very quiet and introverted. He was happy to have Reuvain get all the attention in yeshiva. Chaim wasn't all that interested in being in yeshiva in the first place, and was quietly planning his exit into the world of commerce. Chaim's mind was always working at warp speed, thinking of new ways to make some money. While Reuvain 's yetzer hora was power and kavod, Chaim's was purely financial. No one even seemed to notice when Chaim left kollel after just one year and started dabbling in real estate. He quickly became very successful and over the years had cultivated relationships with politicians in both the religious and secular camps.
Over the years Chaim and Reuvain maintained a fairly close relationship. Although they were officially in completely different circles, the bond they had made in yeshiva kept them together. Chaim knew that there wasn't a better person in the world than Reuvain with whom he could share his idea for his new venture. His connections and his personal drive for power made him the perfect candidate.

As soon as Reuvain walked in Chaim got straight to the point. "Reuvain, do you remember how things were 20 years ago when Rav Shach had to decide on a major issue? He spent days gathering information from all the relevant parties, and only after carefully analyzing all the information himself would he make a decision. He didn't rely on a few trusted advisors for information. " "Sure I remember", said Reuvain. "There wasn't even a gabbai who would control who came and spoke to Rav Shach. Anyone was able to come and speak to him. Of course, most people respected his time and only came for major issues". "Well" said Chaim, "today there is a growing phenomenon of the chareidi public insisting that every small matter be brought to the gedolim to decide on. While in the past, it was only major matters concerning all of klal yisroel that were brought to Rav Shach and his contemporaries to weigh in on, today every minor decision is brought to the gedolim in Bnei Brak. They're even coming from America to ask about issues that pertain only to America." "What's your point?" asked Reuvain. "We both know that this was never Rav Shach's idea of what daas torah means. It was self understood that most issues should be decided at the local level by the people most familiar with the details of the matter at hand. Ever since Yisro made his recommendation to Moshe Rabbeinu that there should be שרי עשרות this was the accepted practice in klal yisroel. I don't know why things have recently changed and frankly I didn't come here to discuss hashkafa. What was the point of you calling this meeting today? I was under the assumption that you had some great opportunity for me."

"Reuvain, don't you see the opportunity here? The sheer volume of issues that the gedolim are being asked to get involved in have made it impossible for them to be able to research the issues themselves. They are forced to rely on those closest to them for information. And things will only get worse as the chareidi world continues to grow. This newfangled absurd idea that people cannot make even the most minor of decisions without consulting the gedolim in Bnei Brak has created a situation in which every aspect of chareidi life is now being controlled by a handful of gedolim. Any chaider or bais Yaakov that opens up anywhere in Eretz Yisroel needs to first receive a haskama from one of the Bnei Brak gedolim. Any organization that has anything to do with the chareidi tzibbur first requires the input of the gedolim. Absolutely nothing can be done, without first receiving the bracha from the gedolim. The gedolim will increasingly need to rely on those around them to help determine what is worthy of their support and what they should oppose. If we strategically place ourselves in positions where the gedolim are relying on us to make the decisions it gives us almost complete control of the entire chareidi world in Eretz Yisroel and beyond. Between your family connections and my political ones, I think we are uniquely situated to take total control of the chareidi world. We will need to involve a select group of people to make this happen, but I'm confident that it can be done."

Wow, you're a genius Chaim" said Reuvain, "but I don't get what's in this for you? Power was never your thing. You were always looking for ways to make another buck." "I'm not really a genius", said Chaim. I'm probably just a few years ahead of the game. It will soon become obvious to anyone and everyone that what I've outlined here will be the new reality. As far as what's in it for me, obviously as the trusted advisor to the gedolim, I'm entitled to charge something for my work. When someone wants the bracha or haskama from one of the gedolim, I will be the person they approach. I will explain to them that I'm a busy person, and I will need to be compensated for the time that it takes me to research whether or not their venture deserves the support of the gadol. The fee will depend on the size of the project. A new chaider is worth many millions of dollars. I can easily request $200,000 if I successfully obtain the support of the gedolim for a certain individual to open a cheider. If someone wants the backing of the gedolim to get appointed as a dayan by the Rabbanut, I can easily charge $70,000 to obtain the necessary backing. For goodness sakes, with technology exploding the way it is, we can set up a special vaad that gives special approval to certain devices. If we charge just $50 for the stamp, that translates into millions of dollars in easy income. Of course, we'll need to use some of the money to reinvest into our venture by giving kickbacks and donations to all the right people, but overall, we'll do quite well."

"I'm actually quite surprised", said Reuvain. "It seems quite unethical to take advantage of people like that." "You're right and you're wrong", responded Chaim. "You're right that it is inherently unethical to have such a system where so much power is concentrated with such a small group of people. However, we're not the ones who created the current reality. The chareidi tzibbur themselves are to blame for creating this situation. It is only a matter of time before other people realize what is happening and do exactly what I'm proposing that we do. At least if we do it, we know that we're both good people who will try to be fair and not get completely blinded by power and money. You're wrong to think that if we don't proceed the end result will be better. Less scrupulous people will do exactly what I'm proposing that we do. Not only will we not have gained anything, we'll also be left suffering under the control of whichever askanim do eventually put my idea into action. We should get to work right away, cultivating our relationships, and by the time other people realize what is going on, we'll already be untouchable."
How much of this describes reality today? Most of us have no way of knowing. Hopefully, we detest conspiracy theories, and we resist such tales until faced with incontrovertible proof of their existence. But alas there are times when we need to pay attention to conspiratorialists. A special corollary of Murphy's Law has it that where something can go wrong that allows people to immorally profit without seeing themselves as immoral, it will. We may not know what is happening around certain Torah leaders, but we should take into account the probability that if we keep concentrating power in more limited circles, there will be people using their relationship for their own gain. (It has happened before, with greater people. See Shabbos 56A, that Shmuel's sons pursuit of profit meant nothing more than establishing central bureaucracies that were able to employ more government servants, rather than serve the people by taking services to them, as Shmuel did.)
Here is the real point. Many of us realize that the concept of Daas Torah underwent a transformation in the last decades. Some of it was for the better; much not. It has worked for some people, and put others on spiritual skids. The new Daas Torah has stifled individuality and creativity, and muted the voices of local rabbonim. It has narrowed the boundaries of our world, and erased diversity. It has contributed to a backlash in some parts of the Orthodox world that have thrown out the notion of authority altogether, and replaced it with the eigel ha-zahav of personal autonomy.
Many of us have watched friends, neighbors, talmidim grow secretly cynical of all rabbinic pronouncements in such a system. They conform outwardly, and secretly reject. For those of us who remain intensely committed to the importance of Daas Torah – at least the way it was understood not so long ago, and for centuries before – this is the unkindest cut of them all. The stretching of Daas Torah beyond what it ever was for the purpose of elevating it has succeeded in toppling it altogether in parts of the Olam Ha-Torah.
This should not be. Those who are content with living with their secret cynicism and rejection of idealized depictions of reality that they read in Torah media should realize that things might very well get much worse. We might go from inadequate but well-meaning gatekeepers to corrupt influence brokers. It will be our fault if this happens, if we do not take back parts of our lives. We must have the courage to forego going "to the top" for every decision in life, personal and communal. We must reinvest confidence in local morei hora'ah – and in ourselves.
We must do this not to destroy Daas Torah, c"v, but to save it from its own excess.