"I see all these Sephardi names!"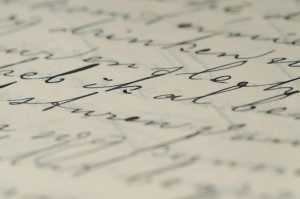 I am amazed. Larry Derfner has written many articles about Charedim — usually reflecting his left-wing opinions, in religion as in politics. Four years ago I wrote a two–part essay on "Fisking Larry Derfner," responding to what Jonathan Rosenblum called "a particularly nasty attack on the charedi community." R' Yonason averred that Derfner "would hardly be classified as an inveterate chareidi-baiter," but he was not particularly friendly.
So I certainly did not expect to discover, under his byline, an article which is not merely favorable, but practically glowing in its praise, while addressing a topic which has exacerbated the secular-religious polarization in Israel. In discussing the fathers from Emanuel who were jailed, Derfner endorses the Charedi narrative of a struggle for religious liberty, rejects the ethnic bias charge as "a misperception fed by the mainstream media," calls the result a victory for the Haredim, and describes the experience of the fathers themselves in moving words — moving, to the point of tears.
What follows are highlights, but I recommend reading the full article.
Chaim Krimalovski, one of the "Emmanuel prisoners," recalls: "The most revered rabbis were coming up to me, sobbing, saying how they wished they could take my place in prison, how they envied me the privilege of performing such a great sanctification of G-d's word. You know the expression 'floating on air'? I was floating a mile above the ground." "The Supreme Court has learned that sticking its hands into haredi education is like sticking its hands into fire."

To the Haredim, who make up about 10 percent of the country's population, the fight in Emmanuel was over religious freedom, the right to educate their children as they see fit and the authority of their rabbis over that of Supreme Court justices. To Israelis at large, it was a fight to maintain Ashkenazi dominance – a misperception fed by the mainstream media – and to enforce the haredi minority's tyranny over the state.

[Krimalovski's] story illustrates how fervent, uncompromising and mobilized this sector is – especially when it feels threatened. His story also illustrates what a victory the haredim just won, and how they've been strengthened by it.

Presiding Justice Edmond Levy said he "shuddered to think" that the men would obey their rabbis instead of the court. "That settled it for us, when he said he 'shuddered to think' we would obey our rabbis. Does he think we won't? Does he expect us to reject our spiritual leaders? Nobody – no Muslim, no Christian and no Jew – will abandon his spiritual leaders and his religious faith because a judge tells him to," he says.

"Everyone was there – the admor of Vizhnitz, who's about 90; Rabbi Levkowitz, who's 93 or 94; Rabbi Vozhner, who's 92 or 93; Rabbi Elyashiv, who turned 100 before Pessah. They all wanted to bless us, even the rabbis from Natorei Karta," he says. "The very strict national religious rabbis, Rabbi Lior, Rabbi Dudkevitch, they were there, too. Everyone. The Supreme Court united the community like no one's done in decades."

Two men whose names had mistakenly been left off the service's list of inmates fought unsuccessfully to get on. One man on the list, a kashrut inspector who'd been working in Hong Kong and the Philippines, had flown back at 6 a.m. for this "privilege."

The admor of Slonim boarded the bus to talk to the men individually. "He told us to look after one another, to keep each other's spirits up," says Krimalovski. "One of the men has six daughters and he asked the admor to bless him for a son, and the admor told him, 'You're asking me to bless you? Today the gates of heaven are open to you, whatever you request, it will be granted. Ask G-d for a son – I will just say amen.'"

The atmosphere inside the bus was like "what you feel in synagogue when they close the ark of the Torah at the end of Yom Kippur. A mixture of trembling and joy."

When the men got off the bus at Ma'asiyahu, a prison official read off the list of names. "He starts reading: 'Elmaliah… Biton… Beit Ya'acov…Baruch…' then he stops and says, 'They told me we were getting a group of Ashkenazim and I see all these Sephardi names.'

"We all started laughing. One of the fathers said, 'In two minutes you've figured out what the Supreme Court hasn't figured out in two years.'"

The guards treated them very well. "They didn't address us as 'prisoners,' but as 'people.' Once one of the guards called to us, 'Tzadikim, after me.'" Shabbat dinner was supposed to end at 10 p.m., but at their first Shabbat dinner, as the hour to end it approached, the prison guard, a Druse, told them, "I don't have the heart – take another half hour."

At their second, final Shabbat dinner, the singing and dancing was unusually spirited, and another guard, wearing a white kippa, stood to the side, weeping. "We asked him, 'Haven't you seen anything like this in prison?' He said, 'I haven't seen anything like this in my whole life.'"