Mishloach Manos from the Rebbetzin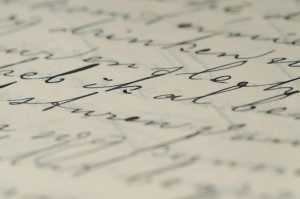 The "Ayelet HaShachar" organization, which is the arm of the Wolfson Foundation that focuses on raising awareness of Yiddishkeit in small towns and kibbutzim, arranged for Rebbetzins of several leading lights of the Charedi community to deliver Mishloach Manos to the bereaved mothers and widows of IDF soldiers who fell in the recent Tzuk Eitan operation in Gaza.
Among the participants:
Rebbetzin Kolodetzky (daughter of R' Chaim Kanievsky)
Rabbanit Yosef (wife of the Rishon Letzion)
Rabbanit Yosef (wife of youngest brother R' Moshe)
Rabbanit Lau (wife of the current Chief Rabbi)
Rebbetzin Ezrachi (wife of Rav Baruch Mordechai, Rosh Yeshiva of Ateres Yisrael)
Rebbetzin Zohar (wife of R' Uri)
Rebbetzin Rabinowitz (wife of Rav of Kotel)
Rebbetzins of Ger, Sanz, Erloi, Slonim, Boston.
Here is Rebbetzin Kolodetzky reading her inscription to Mrs. Pomerantz, mother of Daniel Pomerantz HY"D, 21, Golani Brigade.