Dovid Winiarz – My Brother, My Keeper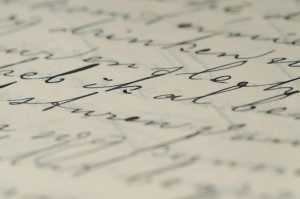 By Shmuel Winiarz
It hurts. Deeply. The initial blinding shock has passed, but as the sheloshim approaches, my mind inevitably wanders to thinking about my brother Dovid. I internally reflect on his life story and the calamitous circumstances of his untimely passing. I try to envision the path forward, knowing that it will be without Dovid's inimitable presence. It may be a trite expression, but life will simply not be the same.
Dovid was an extrovert's extrovert and his joie de vivre lit up the day of every person whose path happened to intertwine with his. As a result, many people befriended Dovid and felt close to him. To me, Dovid was my big brother, not Orwellian style, but in the truest and best meaning of the term. His relationship with all five of his younger siblings would be aptly described by interpreting Hashomer Achi Anochi not as a rhetorical question but as a statement of sacred responsibility. Dovid always made it his business to be there for us. He lent an empathic ear when needed. He gave select advice and would always make a call or a connection or a take a trip out when a family member needed. Yet most importantly he was my fan club. He believed in me, allowing me to believe in myself. My successes were his successes and my setbacks were his setbacks. When I graduated law school, he took the day off of work to attend and celebrate the personal milestone. When Dovid's mother in law passed away just two months ago, we sat in the back room in the shiva house and schmoozed for several hours about life's oscillations, dating, family and anything else on our minds. My last phone conversation with Dovid occurred the Wednesday prior to his passing. Dovid called me to "touch base" as he was prone to say, inquiring how my new job was going. During the call I told Dovid that I purchased new Warby Parker glasses and they were in the mail. Vintage Dovid, he was excited for me more than even myself and asked me about the company's business model and to take a picture when the glasses came and send it to him.
Thinking aloud, I realize that sense of responsibility and concern that permeated the way he approached our relationship wasn't unique. Though different in degree, he felt that responsibility on a national and even universal scale as well. In a time where people's concerns tend local, Dovid had a klal conscious. He wrote his own proposals to help with the cost of Jewish education and sent them to Agudas Yisroel headquarters, an organization that later honored him for his avodas hakodesh. Dovid fell in love with the Shabbat.com website where he saw the potential to impact countless lives with the beauty of an authentic Shabbos table. And it goes almost without saying that his celebrated use of social media was his unique way of influencing countless people's lives for the better.
Some people only do the macro but Dovid also did the micro. Simply put he was an ish chesed, with an uncanny ability to figure out when people needed help and how best to help them. From the Bikur Cholim pantry that he ran with his wife Miriam, to always having a nice thing to say about someone, Dovid was himself a social services shop for those in need. During shiva, I was told of many personal recollections and vignettes of Dovid's acts of kindness. A well-known fixture in the kiruv community who had worked with Dovid in kiruv stated that, in his view, most people involved in kiruv are not involved in issues of their local community and vice versa, people involved in communal issues do not engage in outreach. Dovid, he said was one of the few people who engaged in both with vim and vigor. When I shared that thought shortly thereafter with R' Zvi Berkowitz, he concurred that this is a bona fide definition of an ish chesed , someone who goes after the needs wherever they may be and not the reverse, having the needs comport with the giver's pre-existing ideas.
Dovid's untimely passing occurred on the 27th of Teves, the same day as R' S.R. Hirsch z"l, just 126 years later. Few Rabbinic luminaries would be more appropriate for Dovid to share his yahrtzeit. R' Hirsch fought for authentic and uncompromising Torah values while using then modern methods to reach audiences that were disconnected from their heritage. Dovid did the same. R' Hirsch, throughout his life work and in his Gessamelte Schriften (Collected Writings) consistently extolled the value of the klal and the importance of the independent Orhodox kehillos with supporting communal organizations. Dovid built those communal institutions in his Staten Island community and beyond. Finally, and as a true nechamah, R' Hirsch's weltanschauung and legacy of Torah Im Derech Eretz lives on today throughout the Jewish people (even if many do not realize it). In the very same vein, Dovid's corporeal existence may have ended tragically, yet he lives on not only through his family, but also through the countless people he lent a helping hand to or even just his effervescent smile.
Dovid liked both Shlomo Carelbach and coffee, and playing on the combination, he would often say he sold "soul coffee". All those coffees he brewed are part of his continuing legacy that continues to awaken and energize his family, innumerable spiritual heirs, klal yisroel and humanity.
Yehi Zichro Baruch
Shmuel Winiarz is an alumnus of Ner Yisroel and Cardozo Law School. He is presently the Director of Government Affairs at S4 Group and an associate editor for the Klal Perspectives Journal.