Outside the Pale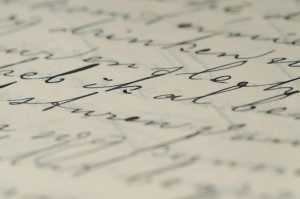 I am jealous of the scholarship of Dr Marc Shapiro – even when I often disagree with his conclusions. He never lets the reader down in amassing a huge amount of relevant material regarding the many topics he has written about. I do believe that he made a simple and perhaps understandable error in his response to Rabbi Zev Leff in the current issue of Jewish Action. He ignored a construct that is enormously important for the future of the community, but that he may find unattractive.
Rabbi Leff, one of the most important English language baalei machshavah in Israel, reviewed Dr Shapiro's The Limits of Orthodox Theology, which tries to demonstrate that there was significant disagreement regarding the positions that became Rambam's Thirteen Principles of Faith. Rabbi Leff argues that finding isolated voices who disagreed is irrelevant in the face of overwhelming acceptance of those principles over hundreds of years.
One who denies any of [the Thirteen Principles] is outside the pale of the faith community of Torah Judaism. For example, the conviction that G-d is a corporeal being is a belief that is outside the realm of Judaism, despite the fact that the Sages do not agree whether to deem one a heretic for harboring this belief.
Dr. Shapiro responds,
Which is it? Is the one who believes in a corporeal G-d (a violation of the Third Principle) a heretic, outside the faith community or simply an ignorant person who must be enlightened?…No less a figure than Rabbi Arele Roth [rejected] the Rambam's view that such a belief turns a person into a heretic. Rabbi Avraham Yitzchak HaKohen Kook also disagreed with the Rambam, and instead adopted the Ra'avad's more tolerant approach.
It seems to me that the essence of Rabbi Leff's argument is that one need not be adjudged to be a heretic to nonetheless stand firmly outside the boundaries of the Torah community. The answer to Dr. Shapiro's question is that those who maintain beliefs at the margins are not to be seen as heretics, but can be seen as beyond the pale.
We use the term "heretic" too loosely; in that regard, we would be well served to take some of Dr Shapiro's points to heart. Simply put, however, as my friend Rabbi Chaim Eisen put it (not in the context of the exchange between Rabbi Leff and Dr. Shapiro), there are beliefs that cannot be said to be impermissible, but are still unacceptable.
There is indeed a huge amount of latitude in what people can believe without being halachically termed heretics. There is usually no firm psak about matters of hashkafa. The counterexample cited by the Chasam Sofer in his last teshuva in Yoreh Deah likely has no peer. (The opinion of Hillel that the redemption would come without a human redeemer was fully rejected by a vote of his contemporary amoraim; there is no parallel with minority opinions regarding other principles of faith.)
Rabbi Leff's point, however, is that there are ideas and values so important and so widespread that they define the experience of a Torah Jew. It might not be forbidden for people to think differently, but if they should do so, it would not be inaccurate to say that they would be living something significantly different from the rest of the community. We would not be able to point an accusatory finger and brand them as violators of some prohibition; we could accurately say, however, that they were not Torah Jews in the colloquial sense.
This is not quibbling. For many applications, we want assurance that we are getting something "authentic." I have a feeling that Dr. Shapiro will firmly reject this construct. He will likely accept only a single touchstone – whether the belief permissible or heretical. Others will disagree. Many will expect the teachers of their children and the rabbanim of their shuls to share a common belief system, within limits. They will want those limits set not at the divide between the permissible and heretical, but within the experience of the vast majority of Torah Jews and Torah luminaries for hundreds of years. Situating oneself within these more narrow limits does not guarantee that one is "right," but it does allow for a commonality of experience with more people in the same generation, and a sense of deep connection with generations that preceeded.
Whether one accepts Dr Shapiro's or Rabbi Leff's position has huge impact on Orthodox public policy. As parts of the community push the envelope in some areas, particularly the participation of women in shul and public life, some people find refuge in attempting to construct permissible halachic arguments. While most of these opinions are underwhelming to this author, this may be beside the point. What can be permissible can still be so out of synch with Jewish experience that it can be rejected as outside the pale, even if not assur. This may be true of new approaches to teaching Tanach, Gemara, and to entire institutions of learning.
If Dr Shapiro is correct, there ought to be room under the Orthodox umbrella for all of these. If Rabbi Leff is right – and I stand with him – some of these can and should be rejected indeed as fully outside the pale of Orthodox life.