Another Nail in the Coffin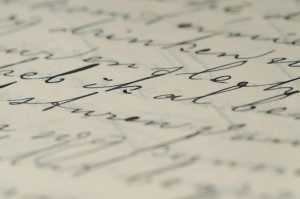 The Conservative Movement has been hemorrhaging for a quarter century. In the 1990 National Jewish Population Survey, the movement constituted 37.8% of American Jewry. That percentage was less than half in the 2013 Pew Study – 18%. The only growing segment of the non-Orthodox world are those who describe themselves as unaffiliated or having no religion.
The Conservative Movement always proclaimed itself a halachic movement. But that pretense has long since proven unsustainable. Marshall Sklare's definitive study of the movement's apparent flourishing in the '50s and '60s, already hinted at the seeds of its own destruction. Rabbis, wrote Sklare, enter into an unwritten compact with their congregations to never discuss halacha. And to the extent that halacha is discussed, it is in terms of polling the unlearned laity for their opinions.
In a December, 2005 address to 700 Conservative clergy and educators, the movement's leading theologian, Neil Gilman, said that it was dishonest for Conservative movement to continue to describe itself as halachic. At most, halacha is to be consulted in light of "changing social and cultural norms."
Last week, the movement took another step towards oblivion when United Synagogue Youth, its teenage division, voted to drop its previous ban on USY officers dating non-Jews. Now those officers are required only "to strive to model healthy Jewish dating choices," while recognizing the importance of intra-dating for Jewish continuity. (Of course, the very concept of high-school "dating" is foreign to Mishpacha readers.)
The new language was designed, according to senior Conservative leaders, to offer a more welcoming face to USYers who come from intermarried homes and to recognize the reality of intermarriage.
Jack Wertheimer, former provost of the movement's Jewish Theological Seminary, has documented what that welcoming attitude to intermarried couples entails: a member of a synagogue ritual committee appearing on Ash Wednesday (a Catholic holiday) with ash on her forehead; a cogregant challenging a rabbi for not having given equal time to x-mas in his Chanukah sermon.
In it's efforts to be up-to-date and adapt to changing social mores and realities – and thereby avoiding the alleged "fossilization" of the Orthodox – the only thing the movement has done is to join Reform in convincing its young that Judaism is trivial: It has no fixed standards; it demands no sacrifice. And every former red-line proves as flexible as President Obama's threat to Syrian dictator Assad not to cross his red-line by employing chemical weapons.
A Judaism that accepts you what no matter what you do; one where there is no beyond the pale, only succeeds in conveys the message that Judaism is worthless. No wonder the 2013 PEW study found that young Jews are more likely to view a particular sense of humor and taste for certain ethnic foods – both qualities widely shared with non-Jews – as more central to their Jewish identity than any particularistic religious beliefs or practices.
Not without logic, do young Jews conclude: If Judaism validates my every opinion, and legitimizes my every action, why do I need Judaism? The more trivial Judaism becomes the less sense does it make to take one's Judaism into consideration in dating and marriage compared to focusing on shared politics, attraction, even a taste for French films.