Sisi's Remarkable Statement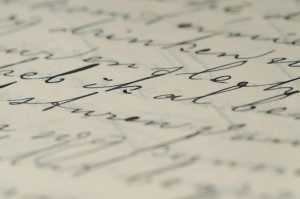 We knew that Egyptian President Abdel Fattah al-Sisi has it in for the Muslim Brotherhood, and has taken strong steps to suppress it. We did not expect the president of the most populous Arab country to call for a religious revolution against Muslim extremism, and back it up with specific programs through his religious ministry.
Western media ignored the statement in droves. We shouldn't.
Speaking before Al-Azhar and the Awqaf Ministry on New Year's Day, 2015, in connection with Mohamed's upcoming birthday, Sisi said:
I am referring here to the religious clerics. We have to think hard about what we are facing—and I have, in fact, addressed this topic a couple of times before. It's inconceivable that the thinking that we hold most sacred should cause the entire umma [Islamic world] to be a source of anxiety, danger, killing and destruction for the rest of the world. Impossible!

That thinking—I am not saying "religion" but "thinking"—that corpus of texts and ideas that we have sacralized over the years, to the point that departing from them has become almost impossible, is antagonizing the entire world. It's antagonizing the entire world!

Is it possible that 1.6 billion people [Muslims] should want to kill the rest of the world's inhabitants—that is 7 billion—so that they themselves may live? Impossible!

I am saying these words here at Al Azhar [the most prestigious religious seminary of the Sunni world], before this assembly of scholars and ulema—Allah Almighty be witness to your truth on Judgment Day concerning that which I'm talking about now.

All this that I am telling you, you cannot feel it if you remain trapped within this mindset. You need to step outside of yourselves to be able to observe it and reflect on it it from a more enlightened perspective.
I say and repeat again that we are in need of a religious revolution. You, imams, are responsible before Allah. The entire world, I say it again, the entire world is waiting for your next move… because this umma is being torn, it is being destroyed, it is being lost—and it is being lost by our own hands.
Further details emerged in an interview with the head of Egypt's religion ministry in the London-based (and Saudi-owned) Asharq Al-Awsat "My ministry, which overseas around 200,000 mosques across the country, is exerting unremitting efforts to develop religious discourse by using modern technology to immunize Egyptians, and particularly the youth, against takfirist and destructive ideas."
Decrying religious extremism to the imams of Al-Azhar is courageous, but understandable. Sisi believes that Egypt's chances for economic prosperity – the key to solving its social problems – hinge on preventing his country from falling into the abyss of Islamic fundamentalism. The substance of his argument, however, is startling: Are you comfortable with a religion that is reviled and detested by billions of people around the world as primitive and bloodthirsty, prepared to slaughter everyone else to ensure its own supremacy? Have you not promoted certain religious texts at the expense of others, to the point that you are promoting nonsense?
It is too early to rejoice without waiting to see how this plays out. But the statement is encouraging, because he could not deliver the message if he did not believe that it would resonate with many of his co-religionists.
For years, many (although not enough) in the West have demanded that Muslim leaders be quick to condemn extremism, suicide bombing, and terrorism – without apologizing or equivocating. Some Muslim organizations have pushed back, saying that they are not responsible for actions of a segment of the population whose views they reject. Others have seen the practical benefit of distancing themselves from the extremists. Sisi's remarkable statement is a vindication of those in the West who have continued to hold the feet of Muslim leaders to the fire. They argued that silence was acquiescence, and that it would be seen by non-Muslims as a black mark on Islam itself. We can't know if making this argument repeatedly had any impact on Sisi or anyone else. It is clear, however, that Sisi and presumably others understand that – fair or not – the image of the larger group of Muslims in the rest of the world is shaped by the reaction of Muslim leaders to the horrors committed in the name of the religion.
The dynamic behind Sisi's statement might give some of us an opportunity to ponder whether, lehavdil and to a much lesser extent, we do the same. Do we allow positions that our inner voices tell us just cannot be true to go unchallenged? Do we contemplate the damage done to the perceptions of Hashem and His Torah when views we find disturbing flourish in the popular media, including our own? Do we stop and think about what our own children might be thinking when they ask the same questions that we ask ourselves – and cannot bring themselves to articulate them, or find anyone with whom to discuss them, even if they could?