Fixing The Damaging Messages We Are Teaching Women And Girls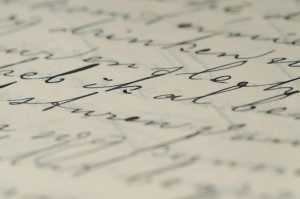 by Leslie Ginsparg Klein
"Orthodox women should have a job, not a career." That is the message that frum girls are hearing at home and throughout their education. I've heard it repeated by my students, graduates of Bais Yaakov high schools and seminaries, who use it as a guiding principle. Words are powerful and words have significance. These words, and their implicit meaning, are damaging to women and our community. I implore parents and educators to stop using them.
In Pirkei Avos (1:11), the Mishnah warns us of the importance of being meticulous in the language that we use, particularly when we are in a leadership role. "Chachamim hizharu bidvareichem," (Scholars, be careful with your words.) Rav Hirsch explains that this warning is directed at teachers and those who are guiding others in life. They need to take care not to use language that is "inaccurate, vague or ambiguous and may inspire erroneous views." I fear this is exactly what is happening today with regards to guiding girls and women in their professional choices.
Why does it matter whether we call work a job or a career? What do people mean when they make that differentiation? Within sections of the frum population, particularly in the Yeshivish community, "job" is considered a positive term, while "career" has a negative connotation. As I understand the usage, job refers to a position that will not interfere with family life; that a woman takes solely to earn a parnassah (paycheck). Career, on the other hand, refers to a position where work is prioritized over family; that a woman takes because she enjoys working and views it as a source of fulfillment.
While the message that women should make their families their top priority is an eternal one, in today's world, this trope of "have a job, but not a career," is irrelevant and even damaging. Perhaps it made sense fifty years ago, when the Orthodox community perceived second-wave feminism as advocating career over motherhood. Perhaps it had a place in the work world of thirty years ago, when women were expected to choose between having a family and pursuing a career. Perhaps it was relevant in a time when for most married women in the Orthodox community, working outside of the home was a choice. These are not the realities of today.
Women in America today no longer want to or have to choose between having a family and pursuing a career. The professional world is more and more accommodating to parents. Some companies allow working mothers to telecommute or have flex-time (flexible working hours). Other companies have on-site daycare. These types of policies are becoming more common. Working Mother Media has a ranking of the hundred best companies to work for, in terms of the accommodations made for working mothers (http://www.workingmother.com/best-companies/2014-working-mother-100-best-companies).
Furthermore, in today's economy, a two-family income is an absolute necessity for much of the Orthodox community. Few frum women can afford to be stay-at-home mothers. The well-documented rising costs of living an Orthodox lifestyle necessitates women working. Certainly for those choosing kollel life, women's income is essential. The same is true for women who are widowed, divorced or not yet married.
The changes in workplace culture, rendering it more family-friendly, are beneficial to frum women as well. But instead of telling women to take advantage of these improvements to secure lucrative and fulfilling positions, we are continuing to dissuade them. In doing so, they are dooming these women to lower-paying positions with less potential for growth, or directing them to a narrow list of pre-approved professions to which they might not be suited. They suggest that women should only work for the money and that finding fulfillment from work is unnecessary, unimportant and even undesirable. As a result, women are pursing jobs they think "make sense" according to these criteria, even though they do not enjoy the work. That sounds like a recipe for frustrated women who will be stressed and aggravated when they return home. This ideology encourages women on a professional path that can lead to a lifetime of financial difficultly and misery.
The message of looking for a job, not a career, further seems to imply to women that if you consider your work a job, not a career, then you will not have to face the challenges of balancing work and family that "career" women face. This is patently false. Women with "jobs" also struggle to balance their work and home lives. Mothers with "jobs" still have to arrange childcare, still have to figure out what to do when their kids are sick, and are still expected to work when their kids are on vacation. They may be asked to work on weekends or work overtime. They may be called at home and expected to take work home with them. They are still going to have to leave their six-week-old baby in someone else's arms. Because whether you call it a job or a career, employers have the same maternity leave policy. Do you think that if you call it a job, not a career, it will be any easier to leave your kids? These issues are equally salient whether you are working as a lawyer, a secretary, an occupational therapist, or a Bais Yaakov teacher. Calling what you do a "job" isn't some magic formula that will solve the challenging issue of work-life balance. As such, we are setting our students up for disappointment, disillusionment and failure.
This message also costs frum women potential employment opportunities. According to Dr. Elly Lasson, of Baltimore's Joblink, many Orthodox women fail to secure positions because employers sense that they are not enthusiastic about working and are only interested in the paycheck. They perceive that these women don't take their professional lives seriously. Employers, even frum ones, want to hire candidates they view as enthusiastic, dedicated, and motivated. They look for these qualities in job interviews. A candidate who is excited about the job opportunity and cares about her work will get the job over one who displays an attitude of work not being important to her.
And yet we continue to tell girls and women to pursue a job, and not a career?
I have found that young women's professional choices, particularly in the Yeshivish community, are strongly influenced by this ethos of "job, not career." Yes, they have internalized the importance of prioritizing family. However, I have seen the negative implications of the message as well. Bright, talented, and motivated young women are not attempting to reach their professional potential or follow professional dreams because they fear that if they do so, they are doing something wrong. They are in some way implying that they don't prioritize their role as a wife and mother. Instead, they end up in the wrong career path, miserable.
Words are very important and very influential. As leaders, educators, mentors, parents, and roll models, our words are powerful. That is why we need to stop using this language of "job, not a career." Because it has an implicit message that is outdated and harmful. In reality, when we tell girls and women to have a job, not a career, what we are effectively telling them is aim low. Don't have aspirations. Settle for less than you are worth. Don't try to find a job that you might actually enjoy.
When we want to teach our daughters and students that they should prioritize their families over their jobs, we should say that explicitly and not keep repeating an outdated, demoralizing platitude. We should continue to tell them to weigh how different options will impact their family life when considering the next step in their career and use Torah values as a guide when these decisions. These remain important messages for women and men.
And we need new messages as well. We need to tell girls and women that they should aim high. They should investigate the interesting, creative, and potentially lucrative opportunities available to them today. They should capitalize on the benefits offered to mothers in the workplace They should choose a career path that they love and in which they find fulfillment. They should understand that by working in a field they enjoy, they may find themselves with more patience and energy for their children when they arrive home.
We need to assure them that enjoying their job should not be a source of guilt. A woman can like and gain sipuk hanefesh (fulfillment) from her job and still be a good wife and mother who considers her family her number one priority. We should encourage women to find mentors who will help them navigate the inevitable challenges of balancing work and family life with a Torah perspective.
We, as a community, need to take advantage of the policy changes in the workplace that allow Orthodox women to have a family and a successful career. With so many families and communal institutions struggling to survive financially, it makes no sense to talk intelligent and competent women out of realizing their potential in the professional workplace because of an antiquated and false notion.
To clarify, I am not advocating that all women opt for six-figure corporate jobs or that they abandon the fields that Orthodox women are commonly entering today. I am suggesting girls and women consider a wider range of fields and I am suggesting a shift in attitude, in which they take their professional lives much more seriously. Whatever women select to do, they should view it as a career and dedicate themselves to excellence in their field. After all, who would want to be treated by an occupational therapist or a doctor who does not love her work but only punches in for the paycheck? Who would want their children taught by such a teacher?
We should certainly keep transmitting the message that women should prioritize their family over their work, but Orthodox women can keep their families as their top priority and still have a successful career. That is the message that, B'ezras Hashem, will help build a stronger, healthier, and more financially secure Jewish community.
Dr. Leslie Ginsparg Klein is the Academic Dean of Maalot Baltimore. She previously taught at Touro College, Hebrew Theological College, Gratz College and has lectured internationally. She has a Ph.D. in Education and Jewish Studies from New York University