A Different Minority Report on Israel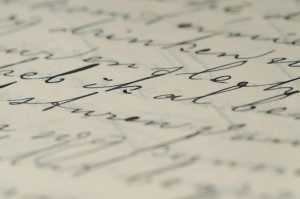 I get lots of correspondence, but a few paragraphs of something in my inbox today struck me as incisive and worthwhile sharing. It is doubly valuable in light of the opinion poll at the beginning of Operation Protective Edge that showed both black- and Latino-American support for Israel about twice that for the Palestinians.
Sorry to keep drawing parallels of the conflict to the historic experience of my ethnicity, but when I go through this exercise, it really helps me to see how absurd the claims and actions are of the anti-Israel contingent. Bear with me. There are persons of other ethnic minorities who have also turned to their respective historical experiences to come to the same conclusions as I. I read a good one today from "an angry black woman." There is also this account from someone who is Metis.

For me as a Mexican who descends from people who saw their land truly stolen—not bought as the Zionists did—by people who had no historic, social, genetic or cultural connection to the American Southwest —again, completely unlike the Zionists—I can still stand behind supporting the government of the usurpers enough to embrace it as my government. Why? Because the bones of this government—the US Constitution—are fine and beautiful. The flesh encasing that skeleton in the 19th century may have run contrary to the ideals expressed in the Constitution, but much of that flesh has changed, owing to the fact that it did run contrary to the "bones" of our government.

I think many Mexican Americans in the 20th century instinctively recognized that fundamental reality even as they continued to face severe discrimination before and after their US military service. My family members were cognizant of the discrimination they faced, but were fiercely patriotic to the US and critical of Mexico … something I couldn't quite grasp when I was in high school and college. Only years later did I come to realize that they rightly knew that the US is the best place to be. We have a Constitution that gives all its citizens hope enough to weather the storms.

If an indigenous people can come to embrace the government of the usurpers, ever more so ought Arabic-speaking Christians embrace the government enacted by Zionists—a people who were not usurpers, but indigenous as well (allowing for different parameters) and are, at the least, spiritual brethren. I hope Israelis—Jewish and Christian—find a way to foster this relationship.