Vo'eira – History's Foundation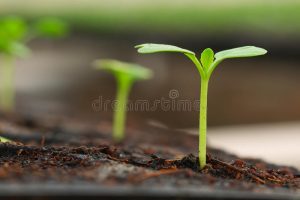 It is interesting that the concept of hakaras hatov, "recognition of the good" that one has experienced, appears not only in the parsha, at the beginning of the Sefer Shemos saga whose apogee is the creation of Klal Yisrael, but also at the beginning of human history itself.
It is Aharon, not Moshe, who initiates the makkos that require the Nile to be hit (Rashi, Shemos 7:19), because the river sheltered Moshe when he was a baby. Likewise when, at the makka of kinim, the ground needed to be hit, it was Aharon who did the act, not Moshe, since the ground had helped Moshe hide the body of the Egyptian taskmaster he killed in Mitzrayim (Rashi, Shemos 8:12).
And, back at the beginning of the Torah, it was necessary that the first man be created in order for the already-created vegetation to sprout from the ground, since, until Adam's arrival, "there was no one to 'recognize the good' of rain and pray for it (Rashi, Beraishis, 2:5).
Hashem, of course, didn't need Adam to bring rain. And Hashem could have had all the makos come about without any hitting of anything. But He chose to have the Nile and the ground be intermediaries of His will – to stress, as per the Midrashim Rashi cites, as above, the critical importance of hakaras hatov. Clearly, it's a concept fundamental to the evolution of humanity, stressed at the beginning of history and the beginning of Klal Yisrael.
And while hakaras hatov may be expressed in an action or toward an object, it is always, ultimately, a recognition of the ultimate source of good, Hashem.
Which is why Jewish days begin with Modeh ani and end with Hamapil, and why they are filled with the recitation of birchos hanehenin and birchos hoda'ah.
© 2021 Rabbi Avi Shafran
To read my most recent Ami column, "Bird Brains," please click here.
And to order one of the few remaining copies of "It's All in the Angle," click here.