AGT or YGK?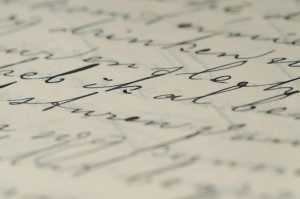 Virtually the entire Jewish community was united last week in its concern for Eyal, Naftoli and Gilad. It took a kippah-wearing twelve year-old shocking the judges on America's Got Talent to give us back the Jewish dissension we can't seem to do without. Josh Orlian's debut as a stand-up comedian was only as strong as his act was salacious, which was risqué enough to charm the judges – and set off a fire-storm of disagreement. Should we embrace Josh for making Orthodox Jews so very much a part of the American mainstream, or curse the parents that laughed at his humor, rather than forcing him to wash out his mouth with (kosher) soap?
We should not forget a third option – at least for those who sensed that this was no kiddush Hashem, to put it mildly – which is to pinpoint just what was objectionable about his performance. We are at a teachable moment; the lesson is one that is part of the mission statement of the Jewish people.
Let's first turn to the counterargument: as off-color as his humor was, it was tepid stuff compared to what American adults – and kids – deal with all the time. Talking about sexual matters is not the same as doing them. People talk about lots of things that they wouldn't do, and there is no suggestion that Josh's parents would encourage or allow him to participate in the actual behaviors he described. Talk, in fact, is a healthy outlet for a human instinct that G-d Himself engineered into us. Unlike yelling "fire" in a crowded theater – or even speaking lashon hora – Josh's kind of talk, addressed to people who required no introduction to the comedic topic, should be seen as innocuous. To pretend that American twelve year-olds are unfamiliar with the details of his topic, given the free access to so much of it in the cultural surround, lies somewhere between the hopelessly naïve and the hypocritical.
That's the argument, and of course it is dead wrong in every which way. "Everyone knows for what purpose a bride enters the marital chamber. But anyone who would defile his mouth by spelling it out, a decree of seventy years of good will turn to evil." (Kesubos 8A) We are tempted to think that we are looking at an issue of refinement, or of maintaining standards about actions. By avoiding even the mention of certain activity, we create a sense of distaste for and distance from that illicit activity. This, too, would be incorrect. R. Moshe Chaim Luzzatto (Mesilas Yesharim, chap. 11) argues that dirty speech is intrinsically wrong. It is part and parcel of illicit sexual conduct. Whatever G-d finds repugnant about znus can be found in different kinds of activity, other than the conventional one. Its prohibition applies to multiple organs. Listening to nivul peh is znus of the ear; speaking it is znus of the mouth.
But we are begging the question. Why should this be? What can be so terrible about some light-hearted jest?
Just when the chaver in R. Yehudah Ha-Levi's Kuzari seems to have convinced the king that mitzvos are meant to be instructive and impactful, the king balks. Maybe, he says, the interpersonal mitzvos make sense. They clearly convey ethical messages. But too many of your mitzvos, he says, seem like empty rituals. We don't see any clear purpose in them.
The chaver responds that the king has missed the entire point of a Divine system of conduct. It proceeds in two stages. The first stage, indeed, aims to turn us into decent, morally upright human beings. When we arrive there – according to Hashem's rather exacting demands – we are ready for the next stage, which is to become holy. He only legislates this second stage for Am Yisrael. One can be a fine human being without it. But he won't transcend the human state; he won't attach himself to the Divine. That can only come about through kedushah.
Achieving kedushah, then, is one of the two mega-objectives of the Torah. Subverting it strikes at the heart of the raison d'être of the Jewish people. The arguments justifying Josh's performance may have some validity for non-Jews –even if not for those striving for a more uplifted relationship with G-d. Yet those arguments fail when considered in the context of the kedushah that we ought to be pursuing in this instance.
What is kedushah? It is many things. It is reserving special behavior for special times, so that it does not become commonplace. We mark special occasions with activities, food, dress that we don't use at other times.
Kedushah also means elevating things. It certainly implies setting limits, to keep within safe boundaries activities that can cheapen us and make us lose spiritual stature when performed improperly, or in excess. But the Torah seems intent on going much further. As a mitzvah system, Torah seeks to elevate especially the pedestrian activities that seem completely innocuous.
Finally, kedushah aims at transcendence. Hashem has no limits, no constraints. Nothing pulls Him in a given direction. We, on the other hand, are beset by forces raging within that try to pull us in multiple directions. Animals live their lives by responding to those forces. Humans can rise above them – not by abolishing them, which would make us non-human. Rather, we can gain enough self-control to use them precisely as He intended, when and where we want. Transcendance means rising above some of our limitations, and taking a position firmly in the driver's seat of our lives. By doing so, we move closer to what He is. It does not mean turning our backs on our biology, or pretending that it does not exist. It does mean exercising rational control (i.e. heeding the advice of the Torah), so that we can maximally control our urges and desires, rather than allow them to control us. We can only hope to do that when we break the spell those desires have over us, and free ourselves at least partially from their hold, so that we can put the necessary restraints in place.
Telling jokes about various body parts may not make a person immoral. To be sure, however, he cannot be a kadosh.
A twelve year-old child who has not yet learned about kedushah has missed out on one of the most fundamental elements of Torah life.
Rav Elchonon Wasserman, Hy"d, once officiated at a chupah at the request of a rich donor. At the close of the ceremony, the groom leaned over and kissed the bride. Rav Elchonon was visibly shaken. Others tried calming him down. It's not so bad, they said. After all, they were married at that point. Rav Elchonon responded with a quip from the final verse in Chumash. " 'L'einei kol Yisroel' iz soif ha-Torah." In the context of the moment, this roughly translates as "Doing certain permissible things in the view of everyone is the end of Torah as we know it."
So is talking about them.
It is all-important to remember that while America may have talent, YGK – Yisroel's Got Kedushah. We should celebrate it.