A Plea For Consistency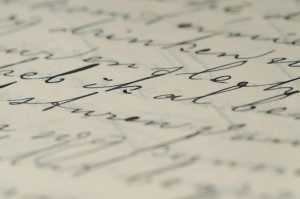 You had to rub your eyes in disbelief when you read the words. There, on the cover of Mishpacha, a banner used a phrase straight from the Nancy Pelosi playbook. "Caught at the Border: Crackdown on American Citizenship Tears Families Apart." Was Mishpacha pushing for liberalizing immigration law in response to the impact they have on families?
The article linked to the banner did not, however, contain even a hint of such consideration. The families inconvenienced by the crackdown were all frum families: Canadian citizens trying to come for a sheva berachos, or bochrim for a new zman. There were stories of mechanchim who were barred from entering the US to find work, and teens in trouble with the authorities because they were born while their parents were in the country on an expired visa. It did urge change – not in the law, but in the attitudes of some frum Jews. It firmly laid waste to the impression that "draying" is the way to deal with government regulations. Such may be the only way to navigate the Levantine style of Israeli bureaucracy, but it won't work here, the article argued.
Emma Lazarus gets her chance to speak in the penultimate paragraph. "The words, 'Give me your tired, your poor, your huddled masses yearning to breathe free,' may take on new meaning for someone who's spent all day in a stuffy consular office, waiting for number DX971 to be called up to a service desk."
Mishpacha is true to its mandate of providing the stories of interest to frum readers that they cannot get elsewhere. One has to wonder, though, how many readers then struggled with the question of how other groups are impacted by the same procedures and regulations. It should be apparent that not all complaints about strict enforcement of INS regulations are lodged in Yiddish. The hated regulations affect far more teens whose parents came a generation ago from Guadalajara than from Bnei Brak.
Now immigration reform is a hot-button topic throughout this country – even outside Latino population centers and Arizona. Yet even though there is a groundswell of support for making our borders less porous and more impenetrable (Emma Lazarus to the contrary), polls show that most Americans support some sort of amnesty for illegal immigrants who have planted deep roots in this country. This is why Harry Reid has bipartisan support for the Dream Act, and believes that it can pass during the lame duck Congressional session before the new Congress is seated.
When we complain about the regulations, do we at least pause to consider that others might have good reason as well? There may or may not be differences between them, but ought we not at least ponder that what is good for the Jewish goose must be good for the gentile gander? Are there good reasons not to be consistent, other than, "Don't bother me. That's their problem, not mine?" Just when should we care about what happens outside the boundaries of our own neighborhoods? These are real questions, not rhetorical ones.
This may be the right parshah in which to raise them.
In 1964, Rav Yosef Dov Soloveitchik zt"l wrote an essay called "Confrontation," that set the course of dialogue between Jews and non-Jews for decades to come. It is still the lodestar that guides Orthodox Jews who are interested in these matters. Volumes have been written about it; symposia continue to re-evalute it. (The title turns out to be a bit of a double entendre. The article was only relevant to Orthodox Jews who saw themselves confronting general society. Yidden to the right had no need for such an article – not back then, and not now. They did not see themselves as confronted, so much as trying to run from the confrontation. They could reduce the issue of interacting with other communities to a single word: assur.)
Rav Soloveitchik spoke of the confrontation between Yaakov and his older brother. He told his advance men, the ones bearing a tribute to Esav, that he might ask three questions of them. To whom do you belong? Where are you going? All that you have with you – to whom does it all belong?
Rav Soloveitchik observes that the answer Yaakov supplies them with really only addresses the third question: It is a gift sent to brother Esav. He explains that the questions are put to Jews constantly when they confront non-Jews who want to genuinely understand them. They want to know to Whom we belong – just what is our relationship with HKBH. They wish to understand where we are going – what are the goals, dreams and aspirations of the Jewish community?
Rav Soloveitchik claims that we cannot answer these questions to the satisfaction of those who wish us to tear down the walls between us. We don't even try.
Pertaining to the first two questions – whose art thou and whither goest thou – Jacob commanded his representatives to reply in the negative, clearly and precisely, boldly and courageously. He commanded them to tell Esau that their soul, their personality, their metaphysical destiny, their spiritual future and sacred commitments, belong exclusively to God and His servant Jacob. "They are thy servant Jacob's," and no human power can succeed in severing the eternal bond between them and God.
We can, however, answer the third question.
This third inquiry is focused on temporal aspects of life. As regards' the third question, Jacob told his agents to answer in the positive. "It is a present unto my lord, even unto Esau." Yes, we are determined to participate in every civic, scientific, and political enterprise. We feel obligated to enrich society with our creative talents and to be constructive and useful citizens.
Most of the discussion about this seminal essay focuses on his assertion that we cannot respond to the first two questions. It might be more important for many of us to consider the affirmative response to the third.
Both because it is simply wrong, and because we cannot hope to survive bederech hatevah otherwise, frum Jews cannot live their lives as if no one else matters. Those of us who have not yet been zocheh to make Israel our home find ourselves in the most hospitable country to Jews in all the years of our long, bitter galus. Some people believe that this privilege comes with no strings attached, with no expectations other than obeying the laws of the land. While they may have a legal argument for living this way, they are being short-sighted. Attitudes – and even laws – can change. We live well in America because we are tolerated by our neighbors, the majority of whom are decent, good-spirited people.
They do, however, have some expectations of their neighbors, at least those they can respect. They expect that the folks around them be concerned for the welfare and good of all. They don't want to accept neighbors who see themselves as a people entirely apart, aloof, thinking only of themselves, and with no interests that intersect with the main body of the population.
For decades, it was possible to live without others taking notice of what we were doing or thinking. This has all changed. This is partially attributable to our higher profile as we grow and thrive; partially due to attention focused on high profile malfeasors; partially we have been outed by the internet and the instant availability of information that it brought. There are no more secrets. Everyone knows exactly what we are thinking, what we aspire to, and how we regard them. Those who show no interest in devoting energies to the common good will be rejected contemptuously – and perhaps understandably.
Some readers (none of them my friends) will immediately dismiss the essay as belonging to a different set of outsiders – the Modern Orthodox. But Rav Soloveitchik's formulation is not so new. Rav Samson Raphael Hirsch said pretty much the same thing the better part of a century earlier. At the beginning of Parshas Vayera, he considers an accusation that non-Jews have hurled at us for centuries: that bris milah creates an unbridgeable distance between Jew and non-Jew. Rav Hirsch considers Avraham's actions immediately after the first bris.
He remained in his behavior to the non-Abrahamitic world entirely unaltered…Abraham hurries away from before G-d to practice on them the duty of brotherly love…to wait on the first guests who present themselves to him as the first nimol…The Abrahamites flourishing in the circumcision-isolation are to be the most humane mortals…If his sons, the defamed Jews, have inherited anything from him, this spirit of general benevolence and universal charity they certainly have had as their heritage from him…Where open hearts, open houses, open hands are sought for, where readiness for sacrifice of time, energy and money for general humane purposes is required…even today, even the disparagers of Judaism turn in the first place to Jews.
Understandably, we fear that without safeguards and barriers, contact with non-Jewish notions and ideas dilutes our Jewishness. We remember Bilam's prophetic description of us as "a nation that dwells alone." (The UN is very machmir about this pasuk.) Dwelling alone, though, need not require attitudinal isolation. The concept of eivah – particularly the Rambam's formulation – calls for more than avoiding enmity. Do we need to see everyone else as a distant "other?" Perhaps more of us ought to at least consider whether the dictates of halacha alone remind us constantly of our special mission and special needs. Mitzvos like kashrus and requirements of dress offer us enough protection and security that we can afford to take notice of our neighbors and of general society without fear of watering down our Torah values.
If we don't, if we insist on acting as the perpetual outsiders, we may become them – in ways we do not want.