The Monsey "Summit" and the Courage to Confront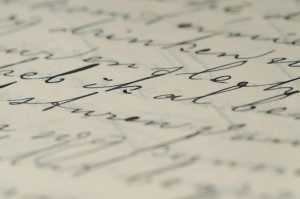 I had not intended to write about the meeting a week ago Sunday between a group of Jews who left observance, and another group taken from the traditional community. Originally, the participants had all agreed to keep the meeting under wraps. Noise, self-congratulation in the press, grandstanding – these are proven ways of deep-sixing a new, delicate and complex venture. Somehow, the rules got changed, and the word is out. By now, there have been so many varied reports about the "summit" that I must add my voice to those who have already spoken.
It was the non-traditional group that requested the meeting, and it did not prove difficult to find traditional counterparts who were more than willing to participate. Rabbi Eliyahu Fink ably presided over putting the two groups together. The traditional delegates did not volunteer (nor could they, since no one knew about such a meeting), but were asked to join. The meeting was going to be small, confidential (so people could speak openly), and focused.
I agreed to participate, even thought it meant hopping on a red-eye from the West Coast right after Shabbos. Two objectives stood before me. Firstly, the OTD delegates were Jews in pain. (Aside: Several attendees expressed their dislike of the "OTD" label, and I can understand why. We are going to use it here because – as I pointed out at the meeting – its very ubiquity makes it unlikely that it can be erased as the descriptor of choice. Many in the yeshiva community object to the term "ultra-Orthodox," but we similarly have no choice about using it.) People in pain need to share that pain with others, particularly when they feel that they have been previously silenced. I was aware enough of ways in which our community has made, and continues to make, great mistakes that may have contributed to their pain. As a member of the Torah community, I felt that we owed them the opportunity to be heard, and that taking the time to listen was the least I could do as a member of the community. Apportioning "blame" was a non-starter. Pain is pain. It should be ameliorated wherever it exists, period.
Secondly, the traditional members perhaps stood more to gain than the no-longer-observant. Readers of Cross-Currents are not great consumers of whitewash. They generally insist on viewing reality in color, even when that includes somber shades of black. In other words, they are aware – to some extent – of real problems and fault lines in our part of the universe. (Sometimes, it seems, we are more aware of the problems than we are of our strengths. More on that later.) Addressing problems, making any kind of change in attitudes or activity, often requires adding a bit of emotional charge to a proposal. I thought it worth exploring whether the testimony of those who were moved to leave family, friends, community, and halachic practice because of their experience might not, in some cases, spur the rest of us on to taking more vigorous steps to prevent a reoccurrence of the inappropriate behavior on our part that sometimes/oftentimes (still to be determined) pushed people over the edge.
During the great battle decades ago over unauthorized post-mortems in Israel, Rav Moshe zt"l was asked about the propriety of parading "liberated" body parts at demonstrations. He pointed to the behavior of the consort of the Pilegesh of Givah, who dismembered the remains of the violated and murdered woman, and sent portions to all the other shevatim. If my memory serves correctly, Rav Moshe justified the gory practice, arguing that the dramatic measure was necessary to motivate the rest of Klal Yisrael to remove a stain on its record. If I am to believe even a part of what some of the attendees spoke, they are the walking vivisected.
The meeting has been touted as running counter to the usual. I don't see it that way. There is nothing particularly exceptional about Yidden listening to the pain of other human beings. If the meeting helped ease their pain, or gave them a modicum of hope for the future (hope means for different treatment to the children, relatives and friends they all have within the Torah community), it was successful, even if not particularly revolutionary. I hope that the premature attention directed to it will not cause the collapse of the process.
It would be counterproductive – and somewhat narcissistic – to report on the content. Let that happen later, when the process continues. For now, all I will say is that I learned much with my brain, and even more with my heart. Some of us have some pretty nasty reactions to situations, and they are damaging and not what the Ribbono Shel Olam wants to see. I sensed that some on the other "side" learned a bit about the dynamics of the traditional world that they had not known while inside. To be sure, we were eleven blind people all encountering a huge elephant in the room, and meeting up with different parts of it. Some felt the sharpness of the tusks, while others were impressed or dismayed (depending on perspective) by a massive, immovable flank.
Even at this stage, it must be conceded that listening to pain can be painful. The anguish of others becomes your anguish. Listening to horror stories about the behavior of some individuals and some organized parts of the Orthodox world can depress you when you realize that you cannot jump out of your seat and say, "Impossible! Torah Jews never act this way!"
Facing problems can be crushing. Many of us would like to believe that possessing a perfect Torah translates into living in a perfect community. When we wake up to the reality of our imperfection, we can be shaken to the core. Each generation has its tests and challenges. It might very well be that our challenge is to confront our failings and – even before remedying them – resolving not to lose one iota of our conviction that there is no better way to live, despite the cognitive dissonance we experience. We stick with it because Torah is true, and you don't abandon truth.
Hashgacha had it that while in the car to and from the Summit, I listened to a fascinating symposium on the relationship between the previous Lubavitcher Rebbe zt"l and R Yosef Dov Soloveitchik, zt"l – the Rav. The two presentations of the gathering (held at YU a few weeks ago) that were most impactful to me were those of R. Dr. JJ Schacter and R. YY Jacobson. Although the participants were courteous to each other to the nth degree, there were differences between them – especially regarding the depth of the relationship between the two giants from the last generation. R. Schacter was a model of litvish analysis and accuracy, letting the chips fall where they may. (He admitted to family members not being so pleased that R. Soloveitchik attended a fabrengen in 1980, and believed that the relationship between the two men was certainly cordial, but not particularly deep.) R. Jacobson's presentation was masterful and powerful oratory – replete with references to hidden worlds of penimius and meaning to the relationship between the two former school-mates at University of Berlin. Both provided much to think about.
R. Jacobson at one point spoke of important themes in the thought of the Rav that he saw as greatly overlapping with the world of chassidus. He invoked a derasha that R. Soloveitchik gave at an early Chag HaSemicha at YU in 1943. (It was published in HaPardes 17:2 pgs. 10-12) Here is a reconstruction:
It was one of the darkest times in American Jewish history for a group of young rabbonim ready to embark on their careers. Orthodoxy was very much on the ropes, taking a beating in many places from an ascendant Conservative movement. Far more ominous was the news of the Holocaust burning in Europe. In his charge to those gathered to honor the new musmachim, the Rav invoked Yoma 39B. Shimon HaTzadik spoke to others, predicting his imminent death. How did he know? Every year that he entered the Kodesh Kodashim on Yom Kippur, he found an old man dressed in white. This most recent year, however, he found an old man dressed in black. This had to mean, he said, that he would soon leave the world. Shimon HaTzadik fell ill after Yom Tov, and died seven days later.
The Rav explained: The same gemara lists a host of miracles that occurred in the beis hamikdosh during the lifetime of Shimon. They all ceased after he died. Such a change can only mean that even before his death, Klal Yisrael was on a path of spiritual decline for quite some time. Shimon grieved over this for a long time. Could it be that he was the last who would witness the kehunah in its proper state? Each year, however, he walked into the Kodesh Kodashim on Yom Kippur. There, at the source on earth of the connection between Hashem and His people, Shimon felt the presence of a man in white – Yisrael Sava. When he more fully contemplated the essence of the Am Nivchar, his spirits were restored. He was energized by a proper perspective on the eternal kedushah of the Jewish people. It banished his pessimism.
One year – and only one year – it didn't work. He came in and out of the Holy of Holies, and he did not feel the uplift. His mood remained black. He realized that he had not connected with the makor of kedushah of the nation; he understood that without that feeling, he could not be the leader of the people. It could only mean that the time had come for leadership to pass to a new generation.
I found these decades-old words of the Rav uplifting and inspiring. We can look in the mirror and face many wrinkles and warts, if we stay focused on the promise, the future, the kedushah of Yisrael Sava – just as Shimon HaTzadik did for years before it was time to exit this life. The myriad problems we face need not be demoralizing, if we stay focused on the bigger picture. We must have the courage to face our failures without sacrificing our sense of self-worth – conveyed by HKBH Himself. National self-criticism is a Jewish trait, but it must be accompanied by intense pride in the gift of being a Torah Nation – what Rav Kook (and later, his student Rav Hutner) called gaavah de-kedushah.
With that knowledge, no failure will thoroughly demoralize us or cause us to hide from reality. Without it, we will not have the strength to remedy what needs remedying.