At Least Some Of Us Can All Get Along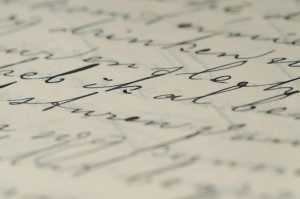 I know that I am not alone in feeling that the last few weeks have been particularly trying to yeshiva-educated people who nonetheless recoil from some of its rhetoric, and all of the divisiveness that it has generated. Witnessing a different model helps restore some optimism for the future.
I was privileged to experience a different spirit a week ago when I served as scholar in residence at the BAYT in Thornhill, Ontario. Its physical size would predict that it belongs in Texas, not Toronto. (It is the largest shul in Canada, and I believe the second largest anywhere in North America. Joe Tannenbaum a"h who knew a few things about construction designed it large.) That translates into over 800 member families, nine different minyanim on Shabbos morning. Enough people come together at mincha on Shabbos to rate as an asifa. The building brings together members of a black kollel and a white kollel, who get along with each other and even participate in joint events.
As a visiting speaker, I am sensitive to the varied personalities of communities and shuls. There are places where people will come over and tell you how great you were, even when you know you were off your mark. There are communities where you can turn in a stellar performance, but no one will think of telling you that. A more common reaction is that people will line up to talk to you, but only if they can play the game of Jewish Geography, letting you know to whom they are related by blood or business.
The BAYT was none of the above. It stood out for friendliness – especially for a large shul. People came over just to say "Good Shabbos," or "Shabbat Shalom," or "Welcome," even if they had nothing else to say about the drashah or shiur. Maybe it has something to do with playing hockey.
It is hard to know whether the friendliness of the people makes it easier to keep the different subgroups working together under one roof, or it is the togetherness that keeps people on the friendly side. Whatever, observing in one shul so many different groups and modes of head-covering is inspiring. Black hats, kipot serugot, and beketches. These are not groups of non-opinionated wimps. To the contrary, strong factional preferences are very much alive. Among other things, I got pushback for some of the things I spoke about. Nonetheless, those factions do not walk out and make Shabbos for themselves.
The pushback came at my major presentation, on the subject of what I call "the third way." I presented an analysis of changes in both the modern Orthodox community, and in the haredi community, and how those changes created a void in the middle that is becoming populated with people no longer fully comfortable with either of the two traditional options. I then spoke of the cardinal values of this group, and how they differed from some current practice, but are consistent with the mesorah of other Torah personalities of not so long ago. One person dismissed my presentation as the product of "right-wing YU," which essentially proved my point, since I never attended YU: this new group in the middle brings together those who grew up in parts of the haredi world with those in the more Torah-oriented parts of the YU world.
The BAYT was the house that Rabbi Baruch Taub (whom I had the pleasure to serve under in my NCSY days) built, and he deserves huge credit for putting together a wonderful tzibbur. But the BAYT has become so big, that cracks would appear on the edifice were it not for the masterful job done by his successor, Rabbi Daniel Korobkin – an LA native son.
How does he do it? As far as I could see, by both being himself while being quite tolerant and accepting of others. He wears a black hat, but has no problem hosting a few gemara classes open to women, or inviting Dov Lipman to speak – and then asking him the hard questions. He circulates among a good number of the nine minyanim on any particular Shabbos, maintaining a relationship both with the people and with the special content and character of each "synaplex" component. He projects as a strong leader, rather than a weak rabbinic mezuzah – something affixed to a community to make it look more outwardly Jewish.
How does his tzibbur do it? Apparently by preserving the ability to speak with others with civility and respect, even when they disagree about important things. How refreshing that is, given the contemptible rhetoric we keep hearing from Israel. The foul words of hyperventilating politicians and journalists have not only stained the image of Torah itself in the eyes of the rest of the world, they have driven untold numbers of people (if the comments I get are any indication) to cut important umbilical cords to institutions and people who previously nurtured them.
I will repeat what has been said before, only to distance myself (and many of our readers) from what others have said. Israel is not populated by resha'im. Neither is its government, generally. There is no campaign to destroy Torah. The social engineering that many Israelis demand aims at the defusing of an economic time-bomb, and perhaps more ambitiously at an "es achai anochi mevakesh," trying to find some sense of a national future that can be shared by all its citizens. The process has been full of broken promises and horribly short-sighted decisions – but so has the (public) behavior of some in the haredi world.
One of the worst examples was the marketing slogan of Adopt-A-Kollel: "Shebechol dor vodor omdim aleinu lechaloseinu." I do not have the words or the stomach to flesh out how terribly wrong this is – and no amount of reassurance will convince me otherwise. To accept it would mean to throw away my individuality, and my rabbeim worked too hard at instilling it in me. (Aside: the marketing should not be confused with the project. I will lose friends for saying this, but so be it. Adopt-A-Kollel is a good idea – especially for all of us who believe, secretly or otherwise, that the draft law as a whole is not such a terrible thing. Whatever the changes that will be occurring in the haredi world, it should pain us that there might also be some reduction in the kol Torah (whether in volume or in quality) that we must never cease cherishing. Critics outside the haredi community are all too glib about the shuttering of existing institutions, and a reduction in the number of safsalim in the beis Medrash – even those populated by students of less than stellar accomplishment. We understand that the present system is unsustainable bederech hateva, but we should not applaud the immediate negative effects, even if we believe that in the long run, Torah will be left stronger. No one cheers the pain of recuperation, even if the future will bring better health than enjoyed before the surgery. Giving to Adopt-A-Kollel will not artificially keep the old system alive. There are just too many kollelim for that to happen. The strongest will survive – and we should help make that happen, if only to teach ourselves and our children that we value all Torah that is learned.)
We might be well served to remember the observations of the Meshech Chochmah in this week's parshah (Vayikra 16:30). The Mishnah (Sotah 48a) says that after the death of the "first ones," the urim v'tumim ceased functioning. Rav Huna sees these first ones as Dovid and Shlomo. Rav Meir Simcha explains this to mean that after those kings, the nation was split in two. The messages transmitted through the urim v'tumim utilized the letters associated with the stones of the different shevatim. If the shevatim were divided against each other, the letters could not combine.
How can we expect a way out of the current morass, when we read language of the kind we do? Divided as we are into two or more camps, the words of leadership and guidance we seek simply can't come together. As long as we persist this way, we will not find a way out of the darkness. If we can start with simply regenerating a vocabulary of respect and civility, perhaps the Divine enlightenment will come.