A Berdichiver Moment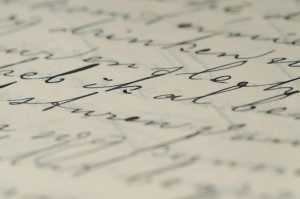 By Dovid Landesman
One of the more famous stories about R.Levi Yitzchak zt"l recalls his visit to the local marketplace. There he came across a wagon driver wearing tallit and tefillin, busily digigng the wheel of his cart out of the mud in which it was mired. The gabbai who accompanied his master was aghast at the insensitivity of this simple Jew, hastily reciting his morning prayers in such an unsuitable fashion. But R. Levi Yitzchak saw something else. Looking up to heaven, the Rebbe raised his voice and declared: "Ribbono shel olam, what nachat you must have from your children. Even when they are working in the mud, they think only of you!"
I remembered the story as I watched the IDF video of the sailors who had interdicted the Panamanian ship carrying missiles bound for Gaza. In case you missed it, the clip shows the crew of one of the destroyers singing Shalom Aleichim and then listening to Kiddush. Obviously the film was taken on Shabbat and initially I was disturbed by the needless act of chilul Shabbat that it represented. But then I thought, "Wow! Here was the crew of an Israeli destroyer along with members of Shayetet 13 [the commando unit that boarded and took over the arms carrying vessel ] standing shoulder to shoulder, some wearing kippot, some not, welcoming Shabbat ha-Malka some 1500 kilometers away from home."
Many years ago, my late father-in-law, Rabbi Yitzchak Chinn z"l, was offered a job in Eretz Yisrael. As a talmid of R. Shraga Feivel Mendelowitz zt"l, he had very strong feelings about living in the Holy Land and saw the offer as a golden opportunity to fulfill a dream. Before setting off for Yerushalayim to discuss the offer, he stopped off in New York to seek counsel from Rav Yaakov Kaminetzky zt"l. The rosh yeshiva offered a number of suggestions and as he took leave, Reb Yaaakov said: "Reb Yitzchak. One thing of which you must be very careful. Don't allow your seichel to be overwhelmed by the sight of Jewish soldiers."
There will be those who will construe Reb Yaakov's message as a criticism of the State and its accomplishments. I prefer to see it as a warning that the founding of an independent Jewish homeland can lead to a myopic vision in which we forget or overlook the many sins that have been and continue to be committed in the name of statehood. I have no doubt that just as mitzvot performed in Eretz Yisrael have more meaning and impact, so too do aveirot committed here cause greater damage to us as a people. Yes, we need to be skeptical and careful not to be blinded.
But on the other hand, in no way can we ignore the benefits that the State of Israel has brought us. And it is because of those benefits that we must clearly express our hakarat ha-tov to the soldiers and police and other officers of the State who serve as the conduits of His chesed. We need to temper the tone of the invective that has pervaded the current debates. I for one can not bear to hear a Jew label a fellow Jew with the N word or raise the specter of the Inquisition or the Holocaust when describing the challenges to chareidi lifestyle in Israel.
There are those who raise the Satmar Rebbe's thesis that the State is a violation of the three oaths imposed upon Jewry in our exile. Even if that position is halachically accurate, we have long passed the time when this is the issue. Sixty five years after the founding of the State, would you choose to disband and place our fate in the hands of our Palestinian cousins? Would you settle for the level of social services in Cairo or the health care in Damascus? National independence is a fact of life, and it behooves us to create the systems that will allow us – as a chareidi community – to function within its confines and develop the means to exert influence; not solely to protect ourselves, but to ultimately alter the face of Israeli society.
At the mass tefillah rally held in Yerushalayim, I stood near the string bridge at the entrance to the city. The bridge itself was closed and the police had numerous units staged there in case of disturbances. When the baal tefilla began chazarat hashatz, I looked up and saw that the policemen who were not wearing kippot or helmets had placed their hands on their heads and had joined the crowd below in answering kedushah. I am no Reb Levi Yitzchak, but I could not help but think how much nachat the Ribbono shel olam must have had at that moment.
Rabbi Dovid Landesman is a veteran mechanech now residing in Israel. His work has appeared in these pages many times.