"A Next Step" – Round Two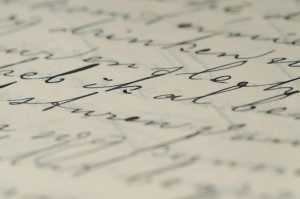 [YA – Dr. Finkelman submitted a long comment that can best be handled by turning it into a post, with my bracketed reactions to him embedded.]
A handful of initial responses.
As for social changes, it is not merely a question of "how much of [changes in the roles of women] we should embrace." Some things are too pervasive to choose to embrace or not. Gender changes cannot simply be rejected since they are too central to culture.
[YA – I don't agree at all. We have a pretty good track record rejecting what we need to reject, when we see it as foreign to Torah. We rejected ideas like an eternally-old world, and the superiority of Christianity when they were assumed by the entire cultural surround. All of us live with an abiding sense of authority, even as it has been supplanted by autonomy. We dismiss out of hand the sexual permissiveness that is at least as well established today as the egalitarianism of gender change.
Perhaps you speak here not of attitudinal embrace, but a practical one. Le-maaseh, our wives and daughters do utilize many of the opportunities created by gender change. That does not mean that we jump the Torah ship of state in favor of the leaky rowboats in the waters around us, even if their flotilla stretches as far as the eye can see. You may be one of those who argue that the Modern Orthodox live in society, while haredim live outside of it, but I doubt it. You are too astute for that. You know that both groups live inside and outside at the same time, and make choices about what parts of the host culture they will appropriate. I am not sure why you see gender change as a special case.]
The question of whether "something brings nachas ruach to HKBK" is, of course, not at all "simple," as you call it. If it was simple, nobody would be arguing. It is, of course, circular for you (or more established talmidei hakhamim) to simply declare, "X is wrong because it does not bring nachas ruach to HKBH." How does one know? On what basis? A gadol can choose not to answer those questions, but I, for one, cannot accept that.
[YA – If you buy the premise, which Klal Yisrael did for centuries, that we need not do any more nor any less than what halachic procedure asks of us, then it is not circular at all. We are faced with complex issues about whether courses of action will bring nachas ruach, kivayachol, to HKBH. We ought to do what KY has always done: bring those issues to gedolei Torah for guidance. If they univocally react with a resounding "no," as they have to Partnership Minyanim and to women donning tefillin, then we respond to their authority and conclude that this is not what He wants us to be doing. They do not have to prove their case, nor provide chapter and verse. That is not always possible, and this is not a fatal flaw, or a terribly new one feature of halachic and hashkafic response. I am truly sorry that you cannot accept an answer of "Libi omeir" from a gadol, but I do think that it puts you outside the spirit of centuries of questions that KY posed to their leaders as recorded in thousands of responsa. ]
You wanted specifics about the questions that these disciplines raise: Here are a few:
1) What do I say to my daughter who tells me: "I don't know how much longer I can keep going to our shul. I can't see, can't hear, and don't feel like I'm actually there?"
[YA – I would tell her that the mitzvah of tefillah is hugely important, and involves speaking intently to the Ribbono Shel Olam. It need not take place in a given shul – or in any shul at all. The "there" that she should feel is standing in the presence of a G-d Who listens to her davening. The rest is secondary or less. When the experience of davening is real and personal, the other issues will become less important to her.
Before you give her this answer, you might stop to reflect on why this issue of presence (and/or participation) just doesn't resonate with women in the haredi world. (You needn't buy into the entire haredi enterprise to recognize particular accomplishments and strengths.) Could it be that the stress in haredi chinuch of terms like "yiras shomayim" and "avodas Hashem" (phrases I hear with alarmingly less frequency in the Modern Orthodox world) brings with it different expectations of what to find in shul? And is it coincidental that these haredi women exhibit more halachic consistency and less cherry-picking (not just in matters of proper dress and hair-covering, but in Orach Chaim as well) than too many of their counterparts? (Want to read about what the majority of committed Orthodox women think and complain about? Has nothing to do with putting on tefillin. Read Avital Chizhik's terrific piece.)]
2) Given historical change, what are legitimate and illegitimate ways for halakhists to account for those changes, in the past and in the present?
[YA – This is too important a question for a commoner. It ought to be addressed by the kind of talmidei chachamim that are called upon to make those determinations. I will venture a few dumb guesses. 1) Change that is self-consciously introduced from sources outside of the Torah is to be rebuffed. 2) OTOH, HKBH has different expectations of different generations, just as He does of each individual. He sometimes introduces changes (as the Guide of all history) because He wishes a different form of avodah from us, facing different challenges. When He introduces these changes (e.g. emancipation in Europe, the shift to urban living, material prosperity, etc.) He expects us to use the Torah's timeless protocols to grapple with their meaning, their demands, and their limitations.]
3) It is simply not true today, and has never been true in the past, that changes in Jewish practice have been dictated exclusively top down by gedolim. Great rabbis are often the led and not the leaders. Beis Yaakov, despite being cited regularly as evidence that you can only make changes with permission of the gedolim, proves exactly the opposite. The question of schools and Jewish education for girls was raised in Poland and Galicia before Sara Schneirer, and was soundly and explicitly rejected by the rabbis of the time. Had they wanted schools for girls, Sara Schneirer would have been unnecessary. The support of the great rabbis was either very amorphous (Belzer Rebbe) or after the fact (Hafetz Hayyim). (See Rachel Manekin's important work on this)
[YA – I don't know why you are surprised at the idea of bottom-up change. It is not foreign to the thought of those further to the right. Where we differ is how it becomes acceptable and accepted. Gedolim are not oracles. They scrutinize evidence and ideas. Those ideas and innovations may very well be submitted by "the street." They become acceptable when those to whom HKBH entrusted the mesorah sign on to them. Think what you will about the support of gedolim (and you left out the Gerer Rebbe) to Sara Schneirer; in fact, had she not garnered that support, her idea would have died on the vine. (For a somewhat different kind of bottom-up effect, see Pachad Yitzchok, Chanukah, maamar 14)]
4) Texts in general, and legal texts in particular, are ambiguous. What does it mean to interpret texts in general, and legal texts in particular? What is the relationship between "authorial intent" (if there is such a thing) and changing reality that authors and their intentions could not have imagined?
[YA – Halachic texts are to be interpreted according to the means and methods that have come to us through the generations of our mesorah. We are responsible for nothing more, nor anything less. HKBH knows full well what both human failing and the winds of change might do to a Torah given over to human beings. What you hint at is nothing more than the challenge the malachim posed to HKBH when He announced His intention to give Torah over to human hands.
You might also take a closer look at R. Kook's hakdamah to Ein Ayah, where he proposes that it is in the nature of Torah that it will constantly produce new meaning, sometimes indeed beyond the intent of the original human author responsible for some maamar in the gemara. ]
None of these question are entirely new, but the intellectual ground through which they can be addressed by people who have studied relevant secular fields have shifted when compared to older periods. Satisfying answers, for me at least, must also address the language of history and philosophy that I have studied outside the Beit Midrash.
[YA – I wish you (myself/us) hatzlacha in search of answers and approaches. But until you find them, please don't try to turn questions and skepticism into demands for change – neither in attitude, nor in halachic innovation. As you come up with tentative answers, check on their acceptability with Torah luminaries, from whatever camp you can find them. But don't try to draw others into the skepticism. And remember that Amalek=safek.]
We could return to old "Torah Umadda" debates and argue about whether someone should study these disciplines, but some of us already have. More will in the future. Intellectual trends will not go away by ignoring them or deciding not to study them.
[YA – Agreed. We need different people to take part in the study – solid bnei Torah of uncompromised yiras shomayim, and first-rate talmidei chachamim. That is the way we addressed intellectual challenges in the past, and that is not what is happening today.]
You are right that by raising the questions raised by contemporary thought and social reality I prejudice what kinds of answers are possible. For example, it is NOT possible to suggest that the role of women in Judaism is timeless. Historical studies teach that that is not the case. For example, it is NOT possible to suggest that the "essence" of Jewish approaches to women has stayed the same even as the application relates to new circumstances. Historicla studies and philosophical criticism of the "essence/accident" distinction make that hard.
[YA – I am not at all convinced. Perhaps we define "essence" differently.]
But you are mistaken that by raising the questions I have already answered them. Like the "navoch" of the Moreh Nevuchim, I am committed to Torah, have studied other things, and DON'T KNOW what to do with the tension between them. The Rambam took the bull by the horns in writing the Moreh, and was not afraid to take the new insights very, very seriously indeed, but there is not yet a Moreh Nevuchim for this generation, and for gender questions in particular.
[YA – את והב בסופה Wouldn't you know that at the end, we agree.]