Response To "A Next Step"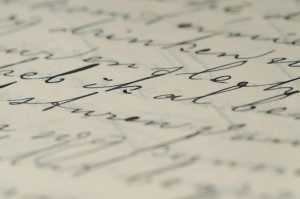 Chevra – Let's try to address your concerns serially. The phenomenal growth of the Orthodox community hardly touches the issue of the korbanos we lost to the heterodox movements. While Orthodoxy grew, that growth hardly matches the literally hundreds of thousands (if not more) for whom the last decades became the terminal point of thousands of years of Jewish lineage. We lived through, and are still living through, a period of shemad – of apostasy, of joining false belief systems. It was not a time of forced shemad, but shemad it was.
Nowhere did R Shachter call supporters of Partnership Minyanim "Adat Korach." He said that they use a slogan popularized by Adat Korach: we all stood at Sinai; all of us have a vote, and an opinion that counts. R Schachter argues that in weighty matters, only a certain upper tier of talmidei chachamim can offer opinions worth considering.
You describe the leaders of Open Orthodoxy as "observant, learned mevakshei Hashem." While this has not been my personal experience, let's grant that description for the sake of argument. It would not change R Shachter's position in the slightest. OO does not have people acclaimed as talmidei chachamim who stand out from the rest. It has some nice people and successful academic types, but no candidates for the Olympian group that R Schachter argues are the ones to be writing teshuvos on important topics.
Now for the meatier issues. You point to changes in the social fabric of our cultural surround. You find some of these changes "not only non-objectionable, but laudatory," and then ask how those changes might affect halachic policy and hashkafic reaction. Isn't that begging the question? Your position seems to be a bit conclusory. Given that so many Jews have accepted practices like yoatzot, etc. (even while many others have not), they are entitled to know how halachah impacts the new spirit they have embraced. Shouldn't we first determine how much of that spirit is worthy of our embrace? The questions you pose about the cognitive dissonance between prevailing assumptions of gender roles and traditional ones are good questions – but shouldn't they remain questions, rather than presumptions? Rav Moshe zt"l wrote in one of his hakdamos that a Jew is entitled to an answer when he brings a question to a rov, even if he does not have the time to make a permanent contribution to halachic debate by penning a teshuvah. But does a Jew have the right to approach his rov with the challenge, "I've determined that X and Y are true for me. Now show me how we Torah can be plastic enough to accommodate them?"
It seems to me that R Schachter offered a simple test of whether or not any development is good for the Jews or not: will it bring nachas ruach to HKBH in its impact on our avodah, or not. And that, he demonstrates, is a halachic issue that only top-echelon talmidei chachamim are capable of addressing.
I find your reference to the challenge of a "collective evidence and methods" of secular disciplines confusing. You refer to a body of evidence that point to something, but you do not state what that something is. Where's the beef? Please be specific. Point to the particular insights that these disciplines provide that challenge accepted canons of psak. Then we can deal with them, one by one, analyzing both the strength of the evidence, and how our mesorah should react to them. You compound your argument with a swipe at conventional contemporary decisors, whom you find to be wanting because they don't, presumably, have access to the knowledge that you have of these new insights and findings. Again, this is unfair. You have told us nothing about what knowledge you wished they possessed. Simply finding them secularly uneducated should not be the cause of your discontent.
It certainly sounds like you are saying that immersion in a host of secular disciplines leaves you uncomfortable in the tension they create with Torah thought. Fair enough, but that has been the lot of Torah Jews throughout the centuries. More often than not we were seen as obdurate clingers to ancient untruth. This may be our lot. We survived, and their ideas did not.
This is not to say that new ways of looking at the world cannot arise in evolutionary manner that are indeed superior to old assumptions. Rav Kook zt"l accepted this; it may be the real intent of the Mishnah at the end of Sotah about the cultural disruption in the pre-Messianic age. But do let us know what you mean, specifically, rather than tell us that drinking heartily from foreign wells leaves you uneasy with the way poskim continue to decide halacha.
I hope that I am wrong in reading one concern into your words. You seem to say that we know enough through the feminist studies to question whether halachic and meta-halachic decisions have been tainted by patriarchal assumptions that we have now discarded. This, of course, is not a new concern or charge. People have long wondered about the impact of all kinds of societal pressures and individual personalities on the conduct of halacha. The question deserves a long and full answer, but the bottom line was always the same. HKBH Himself entrusted halacha to flesh and blood mortals. He has a vested interest in its integrity; He designed safeguards in the system (e.g. making it dependant upon a group understanding both across a single generation, and vertically through several generations, rather than upon the genius of single, talented individuals) that would maximize the probability of arriving at decisions untainted as much as humanly possible by subjective elements. Any other conclusion, I believe, voids the entire halachic enterprise.
While making it clear that you distance yourselves from some of the program of Open Orthodoxy, you find at its core that "Its leaders are seeking an intellectual and religious space in which people who are committed to Hashem and His Torah and who have also engaged in various disciplines can try to address the relationship between those commitments. They are trying to figure out the practical implications that may derive from that." Bemechilah, I cannot agree. They are not trying to figure things out. They already have. Without any consultation with world-class talmidei chachamim. And they are trying – by their own admission – foist their conclusions on an unwilling public. They want to "jump start" the process of change, and they take their case to wherever they can prevail – including the general Jewish press, the New York Times, and the heterodox movements.
Before you get too upset with me for the pushback, let me concede that I do agree with your single most important point. We do live in different times. That is true regardless of whether the changes should be seen as positive or negative. The times are different, and all differences call for a cogent Torah response. We have yet to hear of a systematic Torah treatment of how Torah observant women are to utilize the new opportunities that Hashem has given them. What should frum women – single and married – do with the extra time in the day that their great-grandmothers did not have, tethered as they were to domestic chores? How should particularly gifted and motivated young women use their access to education and to career to fulfill aspirations that, for better or worse, are part of their inner reality?
One thing we can say with certainty. A key part of the response is defining limits. Some activities must and will remain out of bounds. By a consensus of halachic figures, Partnership Minyanim remain out of bounds.
Defining those limits, however, is only a first step. We should be prepared to go beyond that, and describe an avodas Hashem for women who find themselves with opportunities that were not available decades ago. Our failure to fully articulate one only strengthens the hands of those who are too quick to remove important stones of halacha's edifice.