On The Internecine Battles in Israel and the World Series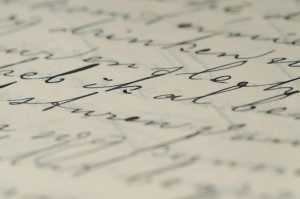 Rabbi Moshe Grylak's op-ed in last week's Mishpacha calmed the frayed nerves of a community with the instant effectiveness of a double espresso on the weary. He owned up to the existence of something tragic and embarrassing happening between the warring factions in Israel's yeshiva world. He did not try to deny, apologize or minimize the tragedy. But he offered a picture-perfect response to us here in the US: stay out of it. Those who take sides with one Torah luminary against another do not fare well. HKBH does not take lightly blows to the honor of major talmidei chachamim.
No matter that there are other versions of the famous story of the Meshumad (especially the connection to the battle between R. Yaakov Emden and R. Yonoson Eybeshutz) that might have better support in the historical record. The take-away from the tale related by R. Grylak is stronger than the story itself. Can any story be more powerful than the unambiguous advice of the Mishnah "Be cautious regarding the coal of the Chachamim…?"
We may not have to content ourselves with declaring a no-fly zone around this story, which seems to get worse every day. We may be able to detect some good flowing from it. Some of us remember what Daas Torah (DT) used to mean, before the concept got hijacked. It meant the special insight vouchsafed to those whose thinking had been shaped from a lifetime of dwelling in the tents of Torah. A corollary of this definition is that rarely was there one DT on a given issue. The personalities, preferences and backgrounds of gedolim participate in their meta-halachic judgment calls, just as they do in the decisions of the rest of us. Their DT gives them an extra boost – but it does not erase the other factors. Different gedolim can therefore be predicted to come to different conclusions, even with their DT advantage.
Without considering the parameters of the dispute, those of us who know of the people involved understand that their positions come from a sense of mission, not from seeking gain, honor, or power. They understand that their part of the community is caught in a pincer movement between forces of politics and economics. Each has a strategy he feels will best serve the cause of Torah.
In other words, each side has a DT position. There are multiple, conflicting DT points of view even regarding exceedingly important questions. Daas Torah is not a monolith. QED. This will come as a relief to some of us who knew this all along.
We turn to lighter topics.
Boston came back from a last-place finish in '12 to take the Series from St. Louis, four games to two. This was immensely disappointing to Cardinals fans. We can understand, even if we don't approve, of the multiple bodily assaults on Boston fans by those who dwell on the banks of the Mississippi. We comprehend the mind-set of those who ran through the streets, torching businesses and vehicles. We recoil from the reports of death threats to the Boston pitcher. And we are reassured that Homeland Security has already foiled the plans of some Cardinals fans to seek vengeance upon Bostonians at the next marathon, in the best tradition of Islamist terror.
Not.
None of this happened. This is because for the most part, baseball fans in the US are very different from soccer fans in Europe and South America. We could easily imagine soccer devotees doing most of what I described in the preceding paragraphs. Baseball fans can be passionate, committed, and devoted to their team. But they don't lose themselves to the game.
Therein is a path to sanity for those not satisfied with what I wrote above, for those who still are befuddled and perplexed by the breakup of families, the coerced voting, the loyalty oaths being administered in the community. Even if we tune out, as earlier recommended, to the latest news from Israel, enough seeps in to shake us to the core. How do we deal with all this negative energy?
This is not the first time I've advocated this position, and it probably will not be the last. Too many of us over-identify with whatever label we bought into at some point in our lives. Although we decided to park ourselves in front of a particular religious edifice, the purpose of the commitment was to advance our spiritual progress, not to hamper it.
Too often we make lives difficult for ourselves by over-identifying with our "team," as if locked into a lifelong program of walking lockstep with its fortunes and progress.
It doesn't have to be this way. We should identify enough to take from it what is of greatest value, without committing all of our emotional energy to it, and without shutting ourselves off from what is valuable and good in other places. When identifying creates such cognitive dissonance that we cannot live with ourselves, we should have the option of shrugging our shoulders and turning the page.
Identify, surely. But not too much. Not so much that you are left devastated by what you cannot possibly understand without sacrificing your essential self.
We should learn the lesson of the World Series. It is better to be baseball fans than soccer fans.