The Ten Percent Solution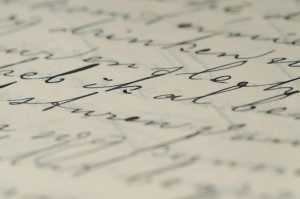 [To my recollection, which might be errant, I have never asked that anything I have written be circulated. The following is an exception, for reasons that I hope will be obvious.]
The latest issue of the Jewish Review of Books, a quarterly publication that has contained much good material, is quite nasty toward the Orthodox. The starting point is a polemic regarding the election of Israel's Chief Rabbis, with particularly harsh words directed at Rav Ovadia Yosef, ztl, who was seriously ill when the piece was published. In that article and elsewhere there is the familiar usage, "ultra Orthodox," a usage that does not become less offensive because it is employed by many who write about Jewish life. No other ethnic group, including those that have many dozens more adherents than the Orthodox and have engaged in extreme violence, merit the term. We Orthodox are the Chosen People among the Chosen People.
The greater offense is an illustration of Rav Kalonymus Kalmish Shapira together with a nun. They had no contact with each other. She lived considerably before he did and presumably she died in bed. He was murdered Al Kiddush HaShem.
Perhaps worse of all, is an excerpt from the writings of Solomon Maimon, a name that he adopted and which was entirely inappropriate for him. Here is an example of his lunacy as he describes his experience with his teacher in cheder. "This man was every young person's nightmare, the scourge of G-d. He handled his charges with an unheard of brutality, whipping them for the slightest offense until the blood flowed, and not infrequently tearing off ears and gouging out eyes. And when the parents of his unfortunate victims came to complain, he would hurl at them rocks or whatever was at hand; who the parents were didn't matter."
The editor introduces this passage with the comment that Maimon engaged in "occasional exaggeration."
My point is not that we Orthodox are without sin. But we should not be used as cannon fodder by the Jewish intelligentsia. In view of the Pew findings that the Orthodox are about ten percent of American Jewry, I propose adoption of a "ten percent solution." Our publications will be limited to demonizing the Orthodox in no more than ten percent of their space.