Finance Minister Moshe Gafni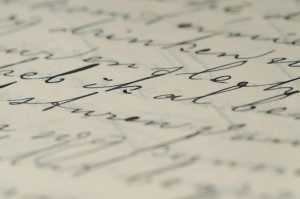 Dror Feuer, in Globes Magazine of 1/31/15, writes (my translation):
I think I have a good idea for this country: a Charedi Finance Minister. I am utterly serious. I suggest that in any government that may arise, under any constellation and any coalition pieced together, a Charedi Finance Minister should be appointed. I'll try to convince you why.

But first, I would ask the non-Charedim among you to admit that you chafed at this. The first thing that came to your head, and if not the first then the third, is that a Charedi Finance Minister will steal all the money and give it to Yeshivos, because that's how they are. Maybe this even comes fully packaged with a visual image. No need to paint it for you, right? You've seen this image a million times, you know the type.

Don't be frightened, this happens to everyone involuntarily, I would almost say naturally. We've always wanted to be like all the other nations, no? So here. Anti-Semitism has always been part of the deal. When you think about it, in a world of PC identity politics, sector sensitivities and commando forces on Facebook, the only group in Israel that one can still hate publicly and relatively get away with it is the Charedim (and for the pedantic, the Ashkenazi Charedi; hating orientals is of a different feather). The Charedi is a blindspot on the spectrum of social sensitivity. You can say whatever you want about him, you're welcome to try.

I thought about the word "burden" and about the fact that it is used twice in the context of the Charedim: equality of the burden and the burden on the state coffers. And I suddenly understood, the true "burden" is not about the financial expenditure and also not about army service. The real "burden" that is meant is the Charedim themselves…

I know what you'll say: It isn't the Charedim, it's their politicians. Unconvincing. The Charedi politicians are certainly no worse than anyone else. They are not bigger fumblers, not more corrupt, not living it up more. Don't hide behind politicians.

I, too, like many Israelis, am not innocent of all this. To my credit, let it be said that my grandfathers and grandmothers, of blessed memory, were Charedim and were really terrific. Overall I have a positive impression of the community. I like Charedim and enjoy their company. They make me laugh.

Now that we've cleared the elephant out of the room, I can explain why I'm interested in a Charedi Finance Minister.

1) The Charedim are not socialist by definition, but a healthy and intuitive version of socialism is ingrained in them: care for one another, concern for the poor, respect for the poor. They know poverty. That doesn't necessarily mean that they'll know how to address it better, but at least they are not limited to having read about it in the newspaper. Compassion and chessed are at the top of their list of character traits.

2) The concept of a public emissary is deeply ingrained in Charedi society. That's important. In the Shabbat prayers there is a gorgeous blessing addressed to "those who deal with the needs of the public with honesty," and at the end, "all of Israel, their brothers" are emphasized. The emissary of the public is not above it.

3) One of the crucial problems with the Israeli economy, as is well known, is the consistent and uncompromising (not to mention stupid) obsequiousness before capital and capital owners. It is all about "market forces," "competition," and "removal of barriers." Of course, this exists by the Charedim too. But the difference is essential: In their value system, rich is not the best thing you can become.

I'll note that if I sin somewhat in idealizing the Charedim, it is just for the sake of the claim. They are people like you and I, including foibles, flaws, and faults. Besides, I have to admit that it is refreshing to write nice things about them.

4) The hasmadah (persistency), scholastic aptitude, love for fine print, meticulousness, lamdanus. I want a Finance Minister who delves deeply, and there's no one like a Yeshiva graduate to delve deeply – into the smallest clause in the remotest footnote in the tenth appendix to the most hidden budget. Let him investigate the budget and plow it as though it were a page of Gemara. Oh, how I would like to see a Charedi Finance Minister sit opposite the Defense Ministry when it comes to demand the annual raise and lay out the usual laundry list of fearmongering. The way I feel about it, there would far fewer useless expenditures.

5) In this context, the word "Charedim" calms me down. It's always good to know that there is someone who is more "anxious" that you, and I believe that anxiety is a vital characteristic for a good Finance Minister.

6) We've never yet had anyone like that.

Between us – and truly without demeaning anyone – what, for Pete's sake, does a Finance Minister need? Of course knowledge and understanding of the material, but no less than that he needs healthy logic, a heart in the right place, and a compass. I am sure that all these can be found in the Charedi Finance Minister appointed in the next government. And I even have a perfect candidate for the job: Moshe Gafni.

There are Charedi MKs who are more socially oriented than he, or at least like him. But there is none like him. Gafni's tenure (21 years in the Knesset), his healthy sense of humor, his sharp mind, the respect accorded to him by all members of the house, and of course the courage and poise exhibited thus far, all those make him my candidate. I once saw him stand on a stage and school, just so, two CEOs, a journalist, and a politician. I was hooked.

"I am in favor a free market," said Moshe Gafni, "but in favor of granting help in education, health, and welfare. Not everything is free market. I am in favor of an economy that is for the benefit of the public. On the other hand, the state cannot shrug off its obligations toward its citizens." Who wouldn't sign off on that?

No stain has clung to him. On the whole, Gafni is a sensitive, socially-minded, environment-friendly legislator. I went over his legislation and I felt that he fights for me. For his own constituents as well, of course, which is fine. You can find him in the fight over gas, in dealing with the aggressive tax plans, in a fight against haircuts and freelance employment. Fighting for reduction of management fees, limiting wages for the upper echelon. He is in favor of small business and the outlying regions of the country. He helps the poor. He is good at teamwork. He is a moderate on national issues. What can I say.

Moshe Gafni would be awesome as the next Finance Minister of the State of Israel.
In terms of vision for the country, I see no difference whatsoever between UTJ and Kahlon, the surefire candidate for Finance Minister. (Both, as it happens, refused to rule out sitting with either Likud or Labor. Some things are more important than the Israeli-Palestinian conflict, which will certainly not be resolved during this term, maybe even this millennium. People don't leave the country over fear of Hamas; they leave over fear of an empty fridge.) The only difference is that Gafni, having served as a highly successful and respected chairman of the Knesset Finance Committee, has far more experience than Kahlon.