Days of Awe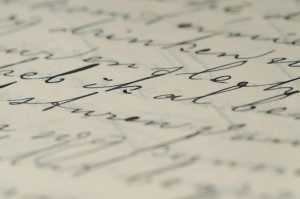 For more than forty years my office was located in Manhattan near City Hall, most of the time at 350 Broadway.  One by one, the old office buildings are being vacated, as they are being converted into luxury residential apartments.  I was the last tenant to leave. 
I am now in Borough Park where I have lived for seventy years.  My office is at the site right in the heart of the neighborhood on 13th Avenue and 50th Street where Yeshiva Etz Chaim once stood.  There are benefits to being here, including being close to my home and close to every kind of store that I might need.  There are also minor drawbacks, such as an abundance of street noise arising from much honking and other environmental circumstances common in Orthodox neighborhoods. 
There is also the experience that I had yesterday.  Sound trucks went by frequently, blaring out their messages in Yiddish.  Invariably, each message began with the proclamation that "Gedolei Torah say that it is a sacred obligation [chov kadosh] to…"  When the messages began, I thought that since we are in the Days of Awe between Rosh Hashanah and Yom Kippur, the Great Rabbis were beseeching listeners, including me, to do teshuva, to give tzedakah and to reflect on how we may improve ourselves.  Alas, this was not the case.  Rather, the beseeching was on behalf of one or another mayoral candidate.  I was immediately in awe.  Could it be that the Great Rabbis really wanted me to vote for candidates who strongly espouse gay marriage?  Or for candidates who in so many ways have positions that are diametrically opposed to what religious Jews believe? 
I have no answer because it's very difficult to come up with answers when one is in awe.