Shavuos: Yom HaDin For Bloggers?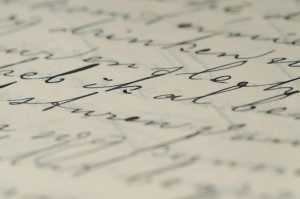 The Shalah HaKadosh's take on Shavuos would appear to be tailor-made for those who hang around the blogosphere, whether as authors or consumers. His idea might strike some terror in the hearts of some of us, which would not be a bad idea. Citing the Tolaas Yaakov (R Meir ibn Gabai, the early 16th century mekubal whose work was also cherished by the Maharal), he writes:
Just as on Rosh Hashanah Hashem wishes to providentially scrutinize Man's actions…He similarly does so on the day of the giving of the Torah. This, too, points to the Creation of the world; on it, He oversees the running of the world, judging it on the fruit of trees…We have already explained that the fruit are the souls that sprout from Hashem's Tree. The judgment of Shavuos is on the Torah that was given on that day, from which they were mevatel themselves.
Maybe this should remain a short posting.