Has the Press Gone Straight?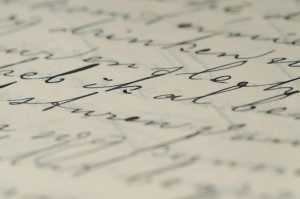 First it was the BBC telling the truth about Israel's humane efforts against terrorism, and the desires of Gazans to continue to fight the "occupation" of Jerusalem, Haifa and Tel Aviv.
For those who have been following the case of George Zimmerman, who claimed to have shot an African-American teenager in self-defense, was believed, and then was charged following protests and a media willing to charge him with racism (despite Zimmerman, who is Hispanic (and, despite the name, not Jewish) serving as a mentor to two African-American children), something similar happened last week. ABC News first joined the media's conviction of Zimmerman in abstentia, scanning grainy security camera footage and hastily pronouncing that there were no signs of injury on the back of George Zimmerman's head, casting doubt on his story. Last week, however, ABC not only released an exclusive photograph claiming to show the bloodied back of Zimmerman's head, but also pointed out that the image, taken with a cell phone, included encapsulated information showing that it was taken near Zimmerman's location 3 minutes after the shooting was heard on 911 tapes. In other words, his claim of self-defense appears quite likely to have been true all along.
But the clincher comes from HaAretz, which reported Friday on the release of the Shin Bet transcripts of the interrogation of terrorist mastermind and Arafat aide Marwan Barghouti. To the surprise of no sane, informed, philo-Semitic individual (which is to say, to the surprise of all of the Jewish left and the entire population of Europe), Arafat was behind the wave of terrorism that followed the failed Camp David talks. "Barghouti's confessions indicate that PA Chairman Arafat issued a general directive to carry out terror attacks, but made sure not to get personally involved in any way that might incriminate him."
What has happened to the media? Has it suddenly gone honest? If the media keeps this up, and continues to tell us the simple, unspun truth even when it doesn't go the way the media prefers… Obama will have little chance, coverage of Charedim will be much more positive… who knows, Moshiach may come…