Carter at Cardozo, and the Commonality of Communal Failure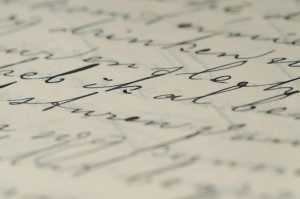 The Jimmy Carter debacle may tell us more about the values and principles of our community than we bargained for. Subgroups that believe they have little in common seem to behave – or misbehave – in similar fashion.
By the time Carter appeared at Cardozo Law School to accept an award from the Journal of Conflict Resolution, the event had earned the condemnation of the ZOA, the National Council of Young Israel, the Simon Wiesenthal Center, and the ADL. These organizations had little choice. Carter, alongside Desmond Tutu, has been among the most damaging public figures to the Jewish State. He gave the "apartheid" calumny a good name; he has been vociferously anti-Israel and flirted with Hamas terrorism. As a paid shill of the Saudis who support him, this is hardly unexpected. The fact that he is a puppet jerked back and forth by his handlers does not, unfortunately, put a dent in the high-profile damage he does to Jewish interests.
This was not merely an issue of Jewish pride dictating that, in today's world, an Israel-hater is a Jew-hater, and Jewish institutions ought not be seen as supportive of honoring those who hate us. Carter is far more dangerous than that. The global Boycott, Divestment, Sanctions (BDS) movement has become the weapon of choice of the Palestinians. It seeks to do what they cannot do on the battlefield – defeat Israel by turning her into a pariah state, slowly destabilizing her economy and standard of living till the Israeli that have not emigrated will tire of the entire enterprise of sustaining her. BDS needs the support of people who speak with moral authority. Jimmy Carter is one of its greatest assets. Carter's ability after yesterday's appearance to claim respectability even in Jewish circles is far more dangerous than anything a few Neturei Karta kooks can ever do in Teheran. Concerning those who strenghthen Carter's hand, the Torah's words (Shemos 5:21) state its condemnation with stinging clarity: "You have made our scent abhorrent…to place a sword in their hands to murder us."
Who was responsible? Certainly not YU President Richard Joel, who did as good a damage control job as could be done. No one believes that university presidents speak freely. We all know that some board of donors determines policy.
Some people argued that there were no degrees of freedom available to Yeshiva. Cardozo is a secular institution, as is Yeshiva College and Albert Einstein College of Medicine. As secular institutions, they cannot impose the moral preferences of Jews – and certainly not Torah Jews – on the academic communities of those schools.
This sounded hollow to many. Think of how many Jewish student groups have been told in recent years that they could not host pro-Israel speaker X or Israeli spokesperson Y because of "security issues." The Cardozo students could have been told that the law school could not adequately provide for the security needs of such an event, forcing the students to seek a different venue, off-campus. No PC lines need to have been crossed, but Carter would not be able to claim that he spoke under the aegis of the YU administration. Moreover, a host of entirely secular schools have intervened against particular speakers they found to be highly objectionable, apparently without consequence. Why did we not see more pushback from the administration against this event?
Let us put this approach aside for the moment. For the sake of argument, let us assume that YU had no choice put to allow the event, because secular institutions must play along with the expectation of absolute freedom of expression. Does this not beg the question? Why must divisions of YU be fastidiously secular? I have taught in two law schools, both Christian. Loyola's Christianity is all but invisible. Pepperdine's, however, is very much in evidence – and it is of a right-leaning, evangelical kind of Christian flavor. The school articulates principles of behavior that faculty and students are supposed to uphold. If this compromises Federal funding (I don't know if this is the case), the church faithful make up the difference, because they are attracted to support their kind of school.
Why doesn't YU act the way so many church schools do? Conflicts of this sort are not new. (Remember the controversies over gay roommates at Einstein, and a gay club at Cardozo?) There has been adequate time for the people who make the decisions at YU to mull over the price they have paid in the past, and will certainly pay again in the future, for spinning off certain schools as secular institutions. Today they aided and abetted the enemy.
Why have they acted this way? They are good people, certainly not haters of Israel. It is hard to imagine that many of them did not find today's event contemptible. Yet, they were the ones who should have anticipated that once a school goes the secular route, they lose control over who speaks, and what they say.
The answer, of course, is money – and prestige. Weighing the pros and cons, a group of people decided that they could live with the foreseeable conflicts with Jewish values and interests, if the stakes were high enough.
There is much irony in this. Ask these people what they hate about charedim in Israel. One of the items they will mention is that charedim can be bought by each government. Offer them enough money for their institutions, and they will vote for whatever the ruling coalition asks them to vote. They don't have strong opinions about the political and social issues that the rest of the electorate agonizes over. Their moral sense – about everything other than the future of Torah institutions – is either absent or for sale. This perception, it is argued (and it is difficult to disagree) makes a mockery of our Torah which is supposed to promote both insight into the hard questions of life, as well as a sense of responsibility for the people as a whole. The rest of Israel sees both of these lacking in charedi politics.
Today we discovered that the same attitude operates just as well in the Modern Orthodox world. It sacrificed ideals for dollars, principle for prestige.
We could summarize the last paragraphs by saying that people who live in cash houses shouldn't throw stones at charedim!
Either both sets of behavior – the sellout by the YU board, and the tunnel vision of Israeli charedim – are defensible, or neither is. (My leanings are to the latter.)
It could even be argued that the charedi position is the more defensible one. Charedim are so committed to the values of limud Torah, that nothing else seems to count. They will sacrifice other values for a single, quintessential one. The sacrifice at YU is not, it would seem, for an all-important value, but for the well-being of a single institution.
Perhaps there is a difference between those choices. Perhaps there isn't. Maybe we ought to consult a recognized authority in moral discernment. I wonder what Jimmy Carter would say.