The Frog and the Alter Rebbe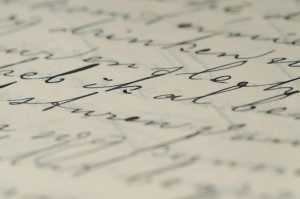 My first reaction was to enjoy the hilarity of it. After a few moments, I realized that it was an allegory about life – and perhaps even the existence of all things according to the Baal ha-Tanya.
The frog, of course, is all of us. We find ourselves reaching out, again and again, for things that we can't resist once they are in our field of vision. Failing to achieve them, we sometimes even lash out at the Hand that provides for us.
Moreover, what we jump at so often has no real substance, like the flies that intrigue our poor frog. He cannot tell the difference between virtual reality and concrete reality. Neither can we. In fact, the Alter Rebbe reminds us (Tanya, Sha'ar ha-Yichud v'-ho-Emunah, chapter 6, end) all of apparent reality is ersatz. The ultimate reality is nothing but the dvar Hashem. From the standpoint of Ein Sof, nothing exists outside of it. Only in the lower worlds does Gevurah leave its mark sufficiently to give the appearance of an external reality that is separate from Hashem, even if completely sustained by Him.
In other words, all that we call reality is a virtual reality.
Ein od milvado.
[Thanks to Dr Fred Balitzer for providing the link and the inspiration.]