The Jewish Week and the Modern Orthodox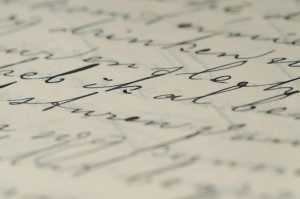 Those of us who read the Jewish Week of New York are certainly familiar with the controversy that has arisen over Gary Rosenblatt's article three weeks ago strongly attacking Rabbi Aharon Bina, the Rosh Yeshiva of Netiv Aryeh, a Jerusalem yeshiva that caters primarily to students who have graduated Modern Orthodox high schools and have come to Israel to study for a year or two. Rosenblatt's article has resulted in what apparently is an unprecedented response. In his words, there have been "literally hundreds of comments posted online on our website," amounting to more than fifty-five printed pages – and that was about a week ago. Here is how I view this matter:
1. The Bina article is but one more example of Rosenblatt's obsessive bigotry and hatred toward the Orthodox community. There is scarcely an issue of the Jewish Week that does not contain in one way or another at least one or two attacks against Orthodoxy. In the issue in which Rosenblatt describes the Bina controversy there are two other articles hostile to Orthodoxy plus an editorial.
2. When I began to write what became a paid for column in The Jewish Week, I said that my intent was to counteract the newspaper's hostility toward the Orthodox. I did not succeed, not by a long shot. As is true of all physical and moral diseases, the situation has worsened and The Jewish Week is significantly more hostile these days than it was when I began to write.
3. We do not have to accept entirely Lord Acton's dictum about power to recognize that there are situations where power corrupts because it is unchallenged. The Jewish Week may be identified in some broad sense as a communal newspaper. It is not. It is controlled totally by one person who brings to nearly each issue his biases and hang-ups. I do not think there is another Jewish publication anywhere which is so bereft of countervailing forces.
4. As I have pointed out more than once, the proclivity and ability of The Jewish Week to attack the Orthodox is predicated in large measure on the wormy network of sources that constantly feed material to Rosenblatt. This is a phenomenon that does not occur in other segments of Jewish life. It is a lamentable aspect of Orthodox Jewish life today. We have in our midst too many people who believe that in order to get even, the path to take is to go to the media or to government. We are awash in mesirah whether or not we are prepared to acknowledge this truth.
5. In the aggregate, Rosenblatt and his newspaper have targeted the charedi sectors of Orthodoxy. There have been very few attacks against the Modern Orthodox. My observation is that when charedim have been attacked by The Jewish Week, too many of an MO orientation have applauded the newspaper. Now that one of their own has been unfairly attacked, there is a huge uproar. Isn't there a lesson here?