Klal Perspectives, Vol. 1 Issue 2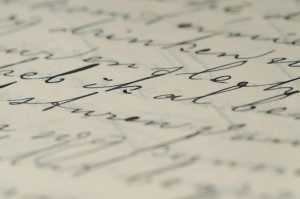 With considerable pride and collective exhaustion, the editorial board of Klal Perspectives announces the publication of our second issue, devoted to the changing dynamic within the Orthodox Jewish family.
Readers will instantly grasp that it is women who have been disproportionally impacted by adding "breadwinner" – in whole or in part – to all of the other line-items in their resumes. Thus it is appropriate that women contributors to this issue outnumber men 8 to 5. Once again, contributors represent a wide swath of contemporary Orthodoxy, center and right. Once again, readers will be pleased to see discussion of important issues that are not monolithic and monochromatic. The sheer difference in style – in perspective – speaks eloquently of the talent that we possess as a community.
It would be foolish to represent that the writers could speak openly about everything on their minds. Discretion is still very much in evidence, and should not be surprising. The first step in responsible change in the Torah community is discussion and sharing ideas – not storming the Bastille. Even with writers holding back, the response from readers to the first issue was incredibly positive. Many found chizuk simply in finding diversity of opinion, rather than a party line.
I found Feige Twerski's submission breathtaking in its courage and honesty. (It seems to run in the Twerski family, apparently extending even to those who marry into it.) I suspect that it will attract a cult-following, even though I can't figure out how families that are already cash-strapped will be able to free up women from participating meaningfully in bringing home the kosher bacon.
Rabbi Tzvi Hersh Weinreb states the unexpected: remove all financial need, and many Orthodox women are still going to elect to pursue vocations that express their considerable talent and ability.
Debbie Fox focuses entirely on the practical, and is eminently sensible in calling attention to small changes in attitude that are realizable and will make a difference.
I shouldn't give away much more. Readers are invited to see for themselves, and help continue what we hope will become an important forum for ideas and change within the Orthodox world.
Once again, it is hard to beat a price of "free."