Yearnings of the Holy Hedonists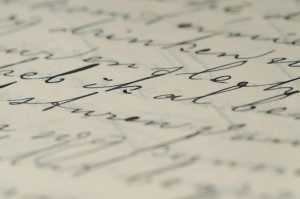 If winter comes, is Pesach far behind? The frost chills us, but the Pesach hotels set out the lures. From the ads, one gathers that it is the "truly frum" who are the targeted clientele. Some of the attractions include (a composite from various ads): special Shabbos key locks and Shabbos elevator; shmurah matzoh; 100 percent non-gebrochts; chalav Yisrael; chassidishe shechitah; and daf yomi. It's a true smorgasbord of piety for Jews who are dedicated to uncompromising service of G-d, who reverently observe the minutiae of the Shulchan Aruch and maintain every halachic stringency. For such folks, those hotels provide a Pesach that is a foretaste of Olam HaBa.
But something perplexes. There is a second clientele being addressed by the same hotels for the same Pesach. For these guests — Orthodox but apparently not as frum as the first group — the very same hotels offer a pinch of Olam HaBa but generous portions of Olam HaZeh. Pesach laws will be kept, of course, but some of the attractions for the Not-As-Frum crowd include gourmet cuisine by famous imported chefs; Olympic outdoor pools; covered indoor pools; Jacuzzis; saunas; fully equipped fitness rooms; wi-fi throughout; vast selection of wines; lavish kiddush; and 24-hour, nonstop, round-the-clock tearooms.
I wondered: how will these two sets of guests get along when they mingle in the lobby? Or will management separate the two groups, so that the Truly Frum will not be made uncomfortable by the Not-As-Frum, who seem not so serious about their Yiddishkeit; and the Not-As-Frum will not be discomfited by the Truly Frum, who seem to be more serious about their Yiddishkeit? How could these two groups — the one preferring shmurah matzoh and chassidishe shechitah, the other fancying Jacuzzis and vast wine selections — ever get along with each other? This could try the ingenuity of the most creative of social directors.
It flitted across my mind that perhaps those ads were geared not to two different groups, but to one group only. But this, I quickly realized, flies in the face of elementary reason. For could it be that a Jew who was so otherworldly that he wanted chassidishe shechitah would also want a vast selection of wines? Would the Jew who was so spiritual as to insist on chalav Yisrael be tempted by gourmet cuisine? And the Jew who desires shmurah matzoh — would he also require a Jacuzzi? It did not compute.
But then again, these were mere surface matters. True, equal measures of spirituality and physicality in one person is incongruous and suggests a kind of religious schizophrenia. But a deeper probe might discover something more profound. Perhaps the Truly Frum would engage in a dynamic fulfillment of a key element of Judaism: to sanctify the material, to transform the permitted pleasures of the world into a vehicle for serving G-d; to eat food not simply to fill one's belly, but as a means of recognizing G-d's beneficence.
Slowly I began to appreciate that the Truly Frum were not trying to have their heavenly cake and eat it too. When they attend the lavish kiddush, their intention would be to elevate the vast selection of wines into a vehicle of worship. When they visit the 24-hour tearoom at 4 a.m., they would infuse the complimentary knishes and drinks with sanctity. When, nibbling their shmurah matzoh, they watch the exciting nightly entertainment, they would be bringing holiness into the comedy acts.
This exalted truth was captured by one resort's placard: "Where gashmiyus and ruchniyus combine for the ultimate experience." That banner, which seemed insensitive and offensive, was in reality a statement of classic Yiddishkeit.
Now I realized that the man lounging by the luxurious swimming pool (separate hours for men and women), sipping drinks and munching top-hechsher, glatt-mehadrin, chassidishe–shechitah, non-gebrochts, Pesachdige petits fours while reading about the ascetic life of the Chofetz Chaim, was not leading a double life. He was elevating his afternoon siesta to the ultimate level of sanctity, with the Chofetz Chaim as his inspiration.
And now I suddenly understood how Bnei Brak's Rechov Rabi Akiva and BoroPark's 13th Avenue— in the centers of chareidiness — could also be centers of high-end fashion and high-end luxury. Obviously, the temporal was here being infused with the everlasting. Only a jaundiced eye could fail to see that the hotels were addressing a single clientele that yearned to bring holiness into hedonism.
Once upon a time I wondered: For the Truly Frum, when spirituality meets physicality, which gets the right of way? Now the answer is clear. All it takes is some probing beneath the surface.
This article first appeared in Mishpacha.