Another Point of View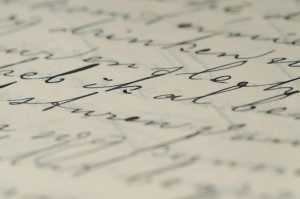 Call it nepotism, if you wish. I am partial to my very extended family, which includes the people who frequented our Shabbos table for years.
Even though he takes issue with some of what I wrote in my Charedi Spring piece, it was a delight to hear from Dr. Michael Schein. In the old days, he as an undergraduate at Caltech; today he is on the mathematics faculty at Bar-Ilan. His letter breaks some new ground, and is worthwhile sharing with our readers.
How are you? Yasher koach on your recent Cross-Currents article on the Beit Shemesh situation. It is not at all clear to most people who aren't closely familiar with the situation why the thugs in RBS, despite their stripey bekeshes, should not be seen as the "authentic" charedi Jews. I was told many years ago that the way to distinguish a true gadol from someone who is only pretending to be one is by his derech eretz. This was confirmed to me during my first year in Israel, when I was living in Mea Shearim while doing a postdoc at the Hebrew University. An aside, in case the reader should ask what a mathematician in a knitted kipa was doing in Mea Shearim: I came there because I found a one-room apartment for a decent price and because I was unaware at the time that Israeli black hats are so very different from American ones. I am grateful for that blissful ignorance: otherwise I would never have met a few people with a level of absolute devotion to the service of Hashem that I might not otherwise have believed was possible.

I ended up davening in Rav Elyashiv's old beis medrash at Tiferes Bachurim. Rav Elyashiv himself had stopped davening there a few years before, since it is on the second floor and he couldn't climb stairs, but a small minyan was maintained by a few of his sons and students. So one had Rav Elyashiv's minyan, but without the crowd that follows him around. I didn't realize what the place was until a few weeks after I started going there. When I first moved into the neighborhood, I was looking for a nice minyan for shacharis and went to different places each morning. In many of them, I was looked at like something the cat had dragged in, or, at best, totally ignored — unless they were forced to give me an aliyah if there were no other kohanim. Tiferes Bachurim was completely different. I felt immediately welcomed to the davening, and treated simply as a Jew davening shacharis and not as a charedi or non-charedi or anything else. That is why I decided to make it my permanent place (and entered the somewhat bizarre situation of addressing routine shailos to R' Elyashiv, the local Orthodox rav, while directing more hashkafic ones to my Modern Orthodox rav from Boston). It took them a few weeks to start inviting me to Shabbes meals and simchas, which I understand. It was from his beis medrash that I saw that R' Elyashiv is truly a tremendous gadol.

I don't share your optimism about the charedi community finally ridding itself of these thugs with help from the chiloni media. In Mea Shearim the thugs were regarded with contempt (certainly not the sort of people you want your children to associate with) but also seen by many as indispensable. I was there during the year of the riots against the "pride" parade. The thugs' activities hurt the residents of Mea Shearim more than anyone else — we had to breathe the smoke from the burning dumpsters every night and step around the broken glass in the morning — but in the end they did get the parade postponed, and they got the rescheduled one to avoid the center of town. The charedim are convinced (and, unfortunately, are for the most part justified in this) that their voice is ignored by the outside world and that these means, however unpalatable, are the only ones by which they can influence anything. Until that perception changes, there will be a place for the thugs.

I also really don't see the charedi community hoping for salvation to come via attention from the outside world and its media. I remember going to a very large rally in Kikar Shabbat against the parade. I counted three kipot serugot there, including my own. Most of the leaders of the Eida Chareidis spoke — in Yiddish. The speeches were followed by a synopsis in Hebrew "for our brothers the Sephardim," but there was no desire or expectation that any Jews, even frum Jews, from the outside join them. On the contrary, the speeches all spoke of "their desire to be metamei our neighborhood, the one tahor place remaining in the world." All the rest of us are so tamei anyway that the parade wouldn't make much difference. The parade was opposed by the overwhelming majority of the Jews of Jerusalem — charedi, dati leumi, and chiloni — so it would have been a perfect opportunity for cooperation had there been any inclination towards such. I fear that the charedi world is not ready to accept that it has anything to learn from the outside; they are not confident about being able to accept some influences, but not too much. And being swamped by secular influences is a greater danger than the thugs.