Two Ways To Help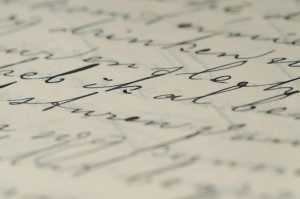 Here are two ways in which people are addressing the horrible images of recent events that we are still haunted by. One is an opportunity to speak out; the other deals with one of the painful core problems that creates the environment which nurtures the extremism that we recoil from when we see it on YouTube.
Rabbi Yakov Horowitz, known to our readers for both thinking out of the box and for speaking out courageously, has teamed up with a Brooklyn attorney to craft an online petition. The wording is plain vanilla. It stays clear of all politics and all divisions. It simply condemns violence and intimidation as thoroughly out of character with the ways of Torah. It deplores the misappropriation of Holocaust imagery. It makes no demands, points no fingers, and offers no solutions. Instead, it accepts that silence can be construed as acquiescence, and notes that the signatories are breaking that silence. While many in Israel do not accept the need to speak out, very few in the West doubt it for a moment.
The petition is just getting started; already important names in the public domain are among the early signatures. You can add yours here.
While it is easy for most of us to distance ourselves from the extremism, we remain disquieted by the reactions of all the good people on the scene who also deplore extremism, but often cannot bring themselves to stand in solidarity with those of another camp. Many in Israel (in several camps, not only charedi) erect non-permeable walls that bar anything and everything associated with a different ideology. That reaction is not so far from home – and even where it is, we recognize how easily it might be imported and embraced.
How to deal with those with whom we must disagree has always been a knotty question. I will confess to have agonized over the issue a good deal in the last ten days. So has my good friend, Rabbi Ilan Feldman in Atlanta. Joining with another community rabbi, they were able to persuade Atlanta rabbonim of all Orthodox stripes to trade pulpits for mincha on Asarah B'Tevers. Each rov spoke in a shul not his own on the topic of ahavas Yisrael.
The decision to go ahead with the program was not an easy one. We are a stubborn people, to whom matters of ideology mean very much. Those difference cannot – and in many cases should not – be erased. Yet, the rabbonim of Atlanta followed their intuition that at this very troubled moment of history, it is even more important to push back against institutionalized intolerance. They overcame their concerns about appearing to abandon their individual mission statements with a few lines sent to all their congregants:
We do not intend to de- emphasize differences in approach or opinion. On the contrary, we intend to send a message: disagreements are not personal, and do not diminish our passionate commitment to expressing ourselves in a way that makes mutual respect and ahavat achim (brotherly love) apparent..
Here, too, I think they captured the thoughts of a good number of their American coreligionists.
May HKBH help us all identify other helpful ways to heal a wounded people.