Ais Tzarah Hi L'Yaakov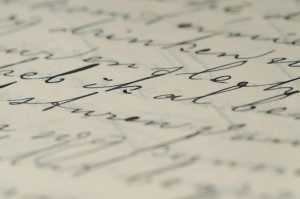 I don't care so much about what went wrong. I want to know what I should be doing to help. Israel is on the ropes. The people who coordinated the flotilla are part of what is known as the BDS (Boycott, Divestment, Sanctions) movement, which seeks to destroy Israel by rebranding it as an illegal, apartheid state. They have much to rejoice about, and may achieve many of their goals in the coming weeks.
Whatever the reason, Israel's PR machinery cannot adequately do the damage control. Much of that work becomes our responsibility, each of us in our own way.
Within the first 24 hours of the crisis, I have observed what I believe are responsible and irresponsible reactions.
Numerous people and organizations responsibly swung into action, writing important pieces and consolidating material to pass along to members. Alan Dershowitz and Melanie Phillips almost instantly wrote effective op-eds. The National Council of Young Israel and World Mizrachi assembled collections of videos, statements, and articles that were useful for people looking for talking points. (The situation changes by the hour. As of this writing, if I had to share one piece with fair-minded non-Jews, it would be the Wall Street Journal op-ed, which was spot on.)
Completely irresponsible was Satmar's (Kiryas Yoel) decision to hold a protest rally outside NY's Israeli Consulate. (The protest concerned construction digs that disturbed bones that Satmar thinks are Jewish, and archeologists – not always known for their honesty or sensitivity, but they might be right this time – believe to be ancient Canaanite.)That meant that on a day that saw almost wall-to-wall condemnation of Israel, New Yorkers were treated to the sight of two protests at the symbol of the Jewish State, one by Arabs, the other by thousands of Satmar chassidim. I cannot fully process this, but will admit to feeling nothing but contempt for, and alienation from, them. It is not what I like to feel about other Yidden.
Much more responsible was the reaction of Satmar (Williamsburg), which recognized the implications for their scheduled march on Washington, and agreed to postpone it.
Entirely irresponsible were the reactions of world leaders, who kept repeating a mantra about much-needed aid to the beleaguered people of Gaza, even though Israel had thoroughly publicized its offer to pass the aid along once it was inspected for contraband. They condemned Israel, without condemning those who invited the violence by resisting the boarding crew (in one boat only!) with what look to be mercenaries with clubs, knives and gas masks. Context and background were not important. (Typical was the reaction of Navi Pillay, the UN High Commissioner for Human Rights. "We need to establish exactly what happened…. I unequivocally condemn what appears to be disproportionate use of force, resulting in the killing and wounding of so many people." Not having established the facts is no barrier to unequivocally condemning Israel. Appearances of disproportionality are more important than careful evaluation. Nice.)
Much more responsible was the reaction of President Obama, who underscored that it was a time to gather all the facts, and did not rush to judgment.
Turkey will likely emerge as the party most to blame for orchestrating the fiasco. We should know that, and share it with friends and associates. It is probably not a responsible response to stage public protests against Turkey, replete with signs urging independence for Kurdistan and reminding the world of the Armenian genocide. The sentiments contained in those placards might conceivably be morally correct in both instances, but we ought not be acting as amateur diplomats. The relationship between Israel and Turkey is complex. Turkey relies on Israel for plenty, and Israel makes good use of what Turkey can still provide. It must be up to the elected government of Israel to decide what policies it wants to pursue towards a government that is split between Muslim madmen and secular militarists. We should not contribute to the closing of any doors that are still open. Nor is it responsible to call for boycotts of Turkish goods, without considering the impact on Israeli goods. Do we want Israeli aircraft to be barred from Instanbul, when we talk of staying away from Turkish Airways? Responsibility means more restraint.
The most responsible things that we can do is communicate. We must communicate our fears to the Ribbono Shel Olam, and beg for His help. On the human plance, we must arm ourselves with the best arguments, and communicate them to our friends and coworkers, letting them at least be exposed to FoxNews and the Wall Street Journal.
We need to look for as many friends as we can find.