A Brief Question for Naomi Ragen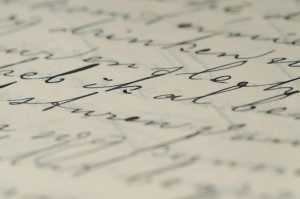 In today's Jerusalem Post, Naomi Ragen "accused the plaintiff, author Sarah Shapiro of 'working out of a desire to silence my criticism of the Haredi community's treatment of women, which I have done for years.'" True to form, the JPost made no effort to present Mrs. Shapiro's reaction to this claim — in fact, it obtained no comment at all from Mrs. Shapiro or her legal team not quoted from the court documents. But it does raise a question that we must pose to Ms. Ragen:
From: Naomi Ragen [address redacted]
To: talkback [domain redacted for less spam]
Date: May 24 2008 – 7:45pm

Please be advised and warned that the material containing Ms. Shapiro's assertions are libelous and publication of this material on Crosscurrents leaves the site and all those associated with it open to legal action for libel.

[Naomi Ragen promotional footer redacted.]
Who, again, is trying to silence people?