Eis Tzarah Hi Le-Yaakov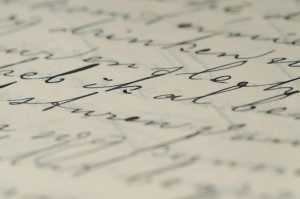 This coming week is an explosively dangerous one for Israel. While many of us are very much aware of the possible consequences of the Palestinian statehood vote at the United Nations, it was not the subject of every rov's derasha this past Shabbos. I hope that it is not too much of an intrusion to remind people of our clear-cut obligation to acheinu Beis Yisrael.
The United Nations vote for partition in late 1947 had halachic as well as historical consequence. The world community declaring that there should be and would be a Jewish state in Mandate Palestine meant, in the opinion of some gedolei Yisrael, that the future State would not per se be a violation of the Three Shavuos of the end of Kesubos. That gemara enjoined Klal Yisrael from forcibly retaking the Land of Israel; the recognition by the United Nations meant that we had not violated that oath. While Torah-observant Jews divided on whether to see themselves as strong supporters of the new State or even the loyal opposition, with the exception of Neturei Karta and its sympathizers, they fully accepted its legitimacy.
The General Assembly vote this coming week to accept a Palestinian state that is bent (whether de jure or de facto depends on whose translation of whose charter you read on a given day) on destroying its neighbor may be the first step in the UN's undoing of the legitimacy it conferred upon Israel in 1947. It will give broad powers to the Palestinians to pursue lawfare against Israel in the Internation Court of Law and other bodies, which in turn will further embolden the political forces in Europe and elsewhere that are eager to join with the Arabs in undoing a nation they see as conceived in sin.
Even if this turns out not to be the case, the coming week is fraught. Enthusiasm for the new state may produce flashmobs in capitals around the globe, converging on Israeli installations, and bent on destruction of property and worse. It might easily mean similar action against non-Israeli but identifiably Jewish property. Mobs of Arabs may try in larger numbers to try what they did at the Lebanese border a few weeks ago: storming the fences and barriers, and effecting a symbolic "right of return," knowing that the IDF cannot afford to shoot them all.
If this does not objectively qualify as an eis tzarah, I would be hard pressed to find one. BE"H, the week might pass uneventfully. But our chiyuv in advance is certainly to be mindful of the threat, and to respond the way Torah Jews always respond. The best segulah for Divine Protection is the one clearly required by halachah: davening up a storm.
Speaking with no authority at all but that of a Jew feeling much heaviness of heart and anxiety, I would like to suggest and hope that all of us will stop at the many mentions of Eretz Yisrael and Yerushalayim in Shemoneh Esreh and in bentsching this week, and take the time to beg HKBH for compassion directed at His people and His holy Land.