Elul Preparations: Round Two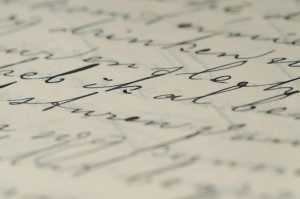 Shortly before Rosh Chodesh, I solicited reader feedback on seforim that helped people prepare in Elul for the approaching Yemei ha-Din. The results have made this perhaps the finest hour for Cross-Currents. The suggestions showed depth, diversity, and commitment. There can be no question about the quality and caliber of Cross-Currents readership after looking at those contributions. I am personally appreciative of the responses, having already tasted some of the delicacies I would not have thought of trying.
One of our readers, Danny Rubin in Baltimore, submitted an excellent suggestion. Why stop at print media? Let's ask the same question regarding audio presentations that are available to the public. What shiurim, downloadable or otherwise, do our readers recommend to help in the avodah of chodesh Elul? Readers – consider yourselves asked.
(There is no truth to the rumor that next year we will be asking readers for their favorite spiritually uplifting YouTubes.)