Emmanuel Sidebar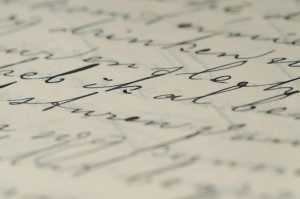 The below, by Rabbi Chaim Dovid Zwiebel, Agudath Israel of America's executive vice president, appears in Hamodia as a sidebar to a larger report on the Emmanuel school situation
In 1922, Oregon voters passed an initiative amending the state's law to require all schoolchildren to attend public school, in effect, disallowing private schools, including religious ones (in Oregon, primarily Catholic). Two lawsuits were filed, one by a religious school. That case, known as Pierce v. Society of Sisters, was decided in the school's favor by a panel of the Oregon District Court. The decision was appealed to the United States Supreme Court, which handed down its ruling on June 1, 1925.
The Supreme Court unanimously upheld the lower court's decision and thus enshrined in federal law the right of parents to choose the school setting most appropriate for their children.
The language of the Supreme Court ruling is clear, pointed and remarkably relevant to the situation facing the parents of Emmanuel.
"[W]e think it entirely plain…," the Court declared, "that the Act of 1922 unreasonably interferes with the liberty of parents and guardians to direct the upbringing and education of children under their control."
"As often heretofore pointed out," it continues, "rights guaranteed by the Constitution may not be abridged by legislation which has no reasonable relation to some purpose within the competency of the state. The fundamental theory of liberty upon which all governments in this Union repose excludes any general power of the state to standardize its children by forcing them to accept instruction from public teachers only."
And then the decision distills the essence of the matter: "The child is not the mere creature of the state; those who nurture him and direct his destiny have the right, coupled with the high duty, to recognize and prepare him for additional obligations."
Israel's Supreme Court did not hesitate to invoke Brown v. Board of Education and other U.S. Supreme Court rulings in its decisions about the Emmanuel school and parents, trying to draw a misleading parallel between haredim and racists of the 1950s. Unfortunately, though, the honorable Israeli justices neglected to cite the U.S. Supreme Court case most directly on point – the one that clearly establishes the fundamental right of parents to select the school where their children will be educated.