How the Gadol Hador Showed Love To His Sons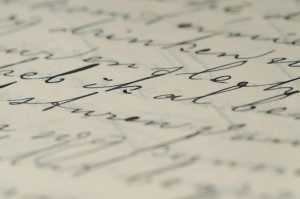 Frequent contributor Rabbi Dov Fischer offers what Rav Ruvain Feinstein shlit"a remembers about his father, Rav Moshe zatza"l:
In the New York winter, after waking up Rav Ruvain as a little boy, Rav Moshe would lay Rav Ruvain's little winter jacket atop the floor radiator so that it would be toasty-warm when Rav Ruvain left for school.

At a summer bungalow colony, little Rav Ruvain one day interrupted his father, who was meeting with someone or learning Torah, because the "man with the hay ride" had just arrived. All the boys were going on the hay ride, and they needed something like a quarter or a nickel, or whatever, to pay the man. Rav Ruvain knew his dad would regard it as shtus, but all the boys were going, and he wanted to know whether, pretty please, Rav Moshe would let him go, too. His dad gave him the coin. Years later, looking back on how silly such a thing is, he grasped that, although his dad would have preferred that he be sitting and learning during those moments, rather than riding around in hay, his dad gave him the coin to ride in hay because he loved him.

Through all the years that all the famous and powerful people trekked through their modest home and sat at the Shabbat table of Rav Moshe, his father never allowed any visitor – no matter how wealthy, no matter how important or well connected or powerful – to sit in his little son's chair, near father, at the dinner table.