Only in Israel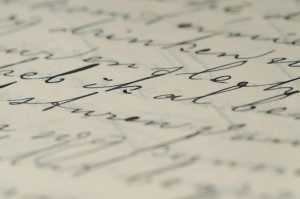 We have something in Israel that I think exists no where else in the world. It is Hebrew Book Week. Instituted in 1926 in Tel Aviv, today it has grown to dozens of open-air book fairs in most of the cities and towns. The radio and tv stations feature readings by authors, the bookstores provide deep discounts, the lucrative Sapir Prize is awarded to the book judged best of the year. To celebrate the opening of Book Week, the front page of the Hebrew daily, Maariv, featured short stories by two authors about their experiences with
Book Week
. Where else would a book week be front-page news? One of the authors was
Rabbi Haim Sabato
known abroad for his fiction (the latest being
From the Four Winds
) and in Israel also for his Judaica writings and teaching at the
yeshiva in Maale Adumim.
He was the
first Sapir Prize
recipient 11 years ago. The fuzzy line separating life from fiction is the subject of his front page story. My translation follows.
It's Just a Story?
by Haim Sabato
I met him during Hebrew Book Week in Jerusalem. With all the noise and color there was a festive atmosphere. And happy. I stood in my publisher's booth signing my novel Adjusting Sights. There were many visitors to the booth. Some congratulating, some commenting, some criticizing, some proposing a subject about which I simply must write. Must. Others suggesting I add a chapter here or delete a paragraph there. I respond to each one. "An interesting idea." "Something to consider." Then he showed up.
His face was covered with burn scars. He came over, furious. Grabbed me hard with two hands. "You know. I knew the whole time that you know very well! Now tell me. Right now. "
"What are you talking about? What do you want? "
"As if you don't know what I want. You don't know? You wrote about it. Twenty-five years I have been searching. Day and night. Without stop. I have been looking for the answer."
He looked me straight in the eye. A hard look. "Who abandoned us in the tank that went up in flames during the war? Who was it? I spent the whole night reading Adjusting Sights" he glared, "and I know that you know very well. This time you can't be evasive."
What could I say to him? I thought. I really did not know. What could I say?
A few weeks later, when my novel The Dawning of the Day: A Jerusalem Tale came out, another reader came to the beit midrash in the yeshiva, in the middle of my morning study. "You're looking for me?"
"Yes. It's urgent" he retorted, persuading me to leave my gemara. "I have to talk to you. Now," he implored, distraught. "I came from the north." He was all emotion, and looked at me with pleading eyes. I took him to one of the nearby rooms. "How can I help you? I don't even know you."
He stood opposite me, looked at me and blurted out, "Please, bring me Ezra Siman Tov. Now. I have to talk to him. He is the only one who can help me. I am torn. I have to make a decision, " he went on and poured out his tragic life story. "I don't know what to decide. And I have to give an answer today. Yes or no. My whole life depends on this. I am almost going crazy thinking about it. I lean this way and that way. I think of going full force in one direction, then the next moment I think I should go in the other direction. In the middle of this your book, Dawning of the Day, fell into my lap. Now I know that Ezra Siman Tov from Mahane Yehuda is the one, the only one, who will be able to help me. He will tell me what to do. I trust him. Such a pure soul. Please, I beseech you, bring him to me."
"But it's just a story. A story. How can I bring you Ezra Siman Tov. Ezra is only a character in my story."
"Please, I beg of you," he repeated again and again. "I just want to see him. Ezra Siman Tov from The Dawning of the Day…. You mean you can't bring him? You really can't?"