Of Peoples… and People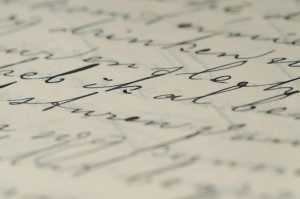 Commuting to and from Manhattan daily on the Staten Island Ferry brings me into the vicinity of many a tourist. The boat sometimes resembles a United Nations General Assembly debate, without the translators.
When I hear German or a Slavic language spoken, I can't help but recall the wry words of the late New York City mayor Ed Koch as he led the Ukrainian Day parade one year. He told the parade's grand marshal: "You know, if this were the old country this wouldn't be a parade, it would be a pogrom. I wouldn't be walking down Fifth Avenue; I would be running… and you would be running after me."
And I'm reminded, too, of the sentiment of my dear father, may he be well, who spent the war years first fleeing the Nazis and then in a Soviet Siberian labor camp. When I asked him many years ago how he feels when he meets a German non-Jew, he told me that any German "has to prove himself" to be free of the Jew-hatred that came to define his people. My father's "default" view of a German (or, for that matter, Pole or Ukrainian or Romanian…) is "guilty," or at least "suspect."
And yet, he continued, if a German clearly disavows his elder countrymen's embrace of evil, then he deserves to be seen and treated as just another human being. I imagine others might not be so willing to accept even the apparent good will of someone from the land and stock of those who unleashed the murder of millions of Jews (including my father's parents and many of his siblings and other relatives). But that is how my father approaches things. And how I do, too.
All of which I shared with two German filmmakers a year or two ago. They had requested an interview, to be used in a documentary for broadcast in Germany that would focus on how Jews regard Germans today. I consented, if only because I had no reason to say no.
When the visitors, young people who clearly disavowed anti-Semitism, arrived at Agudath Israel of America's offices and turned on their camera, I explained that there were Jews, of both my father's generation and mine, who would always see Germans as evil; but others who would choose to judge an individual, in the end, no matter his genealogical or national baggage, as an individual.
What became of my comments, or the program, I can't say. I don't know anyone in Germany who saw the broadcast.
The interview comes to mind because of a recent Agence France-Presse report about Rainer Hoess, the grandson of Auschwitz commandant Rudolf Hoess, yimach shemo, who estimated that he was responsible for the deaths of two and a half million people, including at least a million Jews. He was found guilty of war crimes by Polish authorities and hanged near Auschwitz's crematorium in 1947.
As a 12-year-old growing up in post-war Germany, Rainer was puzzled by negative feelings toward him that he sensed in his school gardener, a Holocaust survivor. A teacher revealed the truth about his infamous forebear.
Now 48, Rainer Hoess seeks to deal with that awful discovery by devoting his life to fighting the rise of neo-Nazi movements across Europe. At first sought out by such hate groups to join them as a "high profile" member, he turned the tables and condemned them unequivocally.
"Every time I have the chance to work against them," he says, "I will do that." And he has devoted the past four years to educating schoolchildren about the dangers of right-wing extremism, sadly on the rise in Europe. Last year alone, he addressed students in more than 70 schools in Germany, and has visited Israel.
There's food for thought here, because it seems inevitable that people will generalize about groups, be they ethnic, national or even professional, whether the justification is conceived as based on genetics, environment or culture.
But our generalizations, however justified they may seem to us, should not figure in our judgments of the individual who has just introduced himself. That fellow might end up adding fodder to our assumption. But he might do just the opposite, and should be given the chance.
After all, there are generalizations, too, that others make about us Jews qua Jews, sadly; and about us Orthodox Jews as Orthodox Jews, sadder still. And, whether those generalizations are based on isolated, unrepresentative facts or pure fantasy, we want others to regard us not in their shadow, but in the revealing light of who we are. And we should give others the same courtesy.
© Hamodia 2014