Letter From a Netzach Yehuda Graduate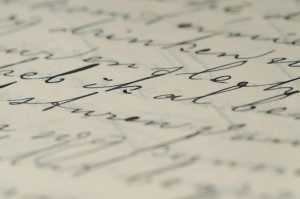 What follows is an excerpt (with permission) from a letter I received from a recent "graduate" of Netzach Yehuda, known colloquially in the US as Nachal Haredi. (For the purists, Netzach Yehuda is the name of the battalion; Nachal Haredi is a non-profit organization that supports the soldiers of Netzach.) The writer was raised in the American haredi community, and made aliyah after marriage. He earned high marks for sharpshooting. His IDF experience will allow him to take advantage of educational opportunities that he could not afford in the US. He is considering a career in law.
Depending on your view of Israel and the IDF, you will either be encouraged by his words (as I was!), or agree with those who see even a haredi-friendly service in IDF as a threat to the Israeli haredi way of life.
I was always inculcated with a love for Israel , for as long as I can remember, though I did not necessarily know what it means to be a (religious) Zionist. I began learning about the mitzvah of Yishuv Ha'aretz soon after I got married; I studied the writings of the Rambam and other Rishonim and then studied the modern writings of HaRav Kook, and just to see the various understandings, I also studied a bit from both the Satmar Rav and Rav Kahane (obviously very very different understandings). That was a huge part of my original decision to move here.

Once I got into the army, my love for the Land and Jews increased dramatically, for many reasons. What was interesting was that many Rabbonim from all camps would come to the base to give us shiurim. We had ashkenazim, sephardim, dati leumi, charedi, chabad rabbis all come to give us chizuk. What they all had in common was that all of them, even the mainstream charedi rabbonim, believed that there is nothing holier than protecting the land and people. Even the charedi rabbonim (we had some big names come) constantly spoke about how we need to view every second of our service as an active mitzvah. So even though most charedim still don't send their kids to the army, for various reasons, my personal feeling is that most mainstream charedim today do believe in some form of Religious Zionism. This doesn't mean waving the Israeli flag and and shouting Hatikvah; it means believing that the miraculous creation of an independent (somewhat) Jewish state after 2000 years of exile is not an accident or mistake, and that we have an obligation to ensure the continuity of that Jewish state. The Neturei Karta and Eida Charedis are not mainstream.