Better Than Esperanto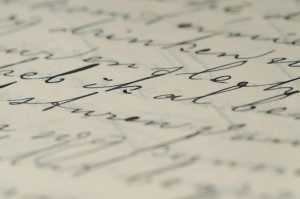 Walking back from mincha at the White Shul, we passed blocks of stalled cars on Empire Boulevard, most of which were delivery vehicles for mashloach manos shepherded by harried drivers. There is just no easy way to navigate a frum neighborhood on Purim.
An occasional non-Jew got caught in the procession. They looked befuddled at finding that the traffic in a usually quiet neighborhood now resembled the exit lanes at a baseball stadium after the bottom of the ninth. One fellow rolled down his window, and yelled out, "What's going on over here?" The tone of his voice made it clear that he was looking for an explanation, not an opportunity to vent his spleen.
My son, with whose family my wife and I were spending Purim, walked over to the curb to offer some background and context. I looked at the driver, sized him up, and quickly motioned to my son to let me handle this one.
I walked over to his van, and made eye contact with the African-American driver. "You know the Bible?" I asked.
"Sure," he replied.
"Remember the Book of Esther?" I continued.
"Of course."
"Well, today is the anniversary."
Bingo. Instant comprehension. He drove on, satisfied.
At the end of the 19th century, Leyzer Zamenhof, a Jewish physician from Bialystok, believed that he could make an important contribution to intergroup peace by inventing a language that was culturally neutral and easy to learn.
Zamenhof never shied away from his Jewish ancestry, although he eschewed all forms of group exceptionalism. One of his three children embraced Baha'I; all of them perished in the Holocaust. He is buried in the large Jewish cemetery in Warsaw.
Esperanto is alive and well in 115 countries today, but signs of impending international peace are sorely lacking. Perhaps there is a different, older international language. It is not quite universal, and in the past was more often a cause of intergroup friction than healing. In those times, however, not too many people took the idea of intergroup harmony seriously. In parts of the world, like ours, things have changed somewhat. Perhaps we don't give enough credit to the Bible as a better, wiser form of Esperanto.