The Next Silent Problem After Abuse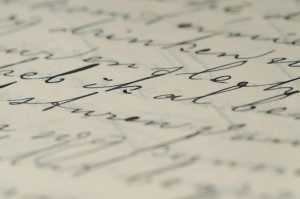 There is much more reason for us to feel guilty about the problem of abuse in our community than ever before. A hundred years ago, there was abuse. In a teshuva of the Bais Yitzchok we see an abuser being silently ushered out of a community, free to start over in the next. (The Bais Yitzchok rails against this.) We know that this still goes on today. A key difference is that very few people back then understood the dimensions of the problem back then, nor the depth of the harm inflicted on its victims, nor the likelihood (or lack thereof) of perpetrators changing their ways. We could say the same about our knowledge twenty years ago.
We know much more today. On the one hand, our knowledge creates much more responsibility to address the many obstacles still in our midst in dealing with the problem. We cannot and should not wring the hands of previous generations for what they simply did not adequately know enough about. We have no such excuse.
On the other hand, our knowledge is the first step in creating solutions. We ought to know enough to be able to unequivocally declare that batei din alone cannot deal with the problem without recourse to the authority of the law, and that using such authority fully complies with the description of the Mechaber of the "meitzar l'tzibbur," for whom there is no issur of mesirah.
We have another problem, and have dealt with it even less than with abuse. Here, too, we should not be overwrought about not yet having come up with an action plan. The problem – at least the scope of it, as we are just beginning to understand – is still new to us. We do not have a good take on the frum Jew with gay leanings. We don't know how to deal with them; we don't know whether treatment will help none of them, some of them, or many of them. We just don't know enough. We won't begin to develop answers until we learn to look the problem and the people behind them in the face. We can't until we are equipped with some knowledge.
In the last months, we have witnessed two attempts at dealing with the issue of frum gays. I am personally sympathetic to each of the attempts, while rejecting each of them as flawed and fraught. The YU forum could have been a good idea, had it been accompanied by the proper kind of context – the one supplied in the days after by Rav Meir Twersky, shlit"a. The prepared statement that percolated through the rabbinic community attracted almost exclusively signatures from the left. Those in the center and certainly to the right spotted flaws, and wondered why the statement was not shown to major poskim, instead of well-meaning lesser lights.
We may now have a tool that is forceful, moving, and seems to be free of any agenda. [See Postscript at end of this piece.] It's only overt message is aimed at other frum gays, those who might be tottering on the brink of despair – or worse. It will get better, they tell them. Perhaps greater people than me will find problems with it; I haven't yet. I found it quite compelling as a way of fostering understanding, and introducing people to a very painful and difficult parshah that we are all going to have to deal with. The faces of the young frum gay men, representing yeshivos we know and shown in setting we recognize, using their names and telling their stories, will haunt viewers, both for the pathos, and for our vulnerability in not knowing yet how to help them.
Here, too, knowledge will be the first step towards solution.
[Postscript: A good and wise friend found the agenda. The piece is part of a larger "It Gets Better" campaign led by a reporter at the Village Voice. This video is the frum version. While dispelling despair is one of the positive objectives of the campaign, it seems to also include the message that gays should take pride in who they are and act on their urges. The Torah community cannot, of course, in any manner or form undo or minimize a serious halachic transgression. Nonetheless, that particular objective will not be furthered by committed frum Jews watching the video and sensitizing themselves to the nisayonos and the loneliness of many people in our midst.]