The Lord Giveth, The Lord Taketh Away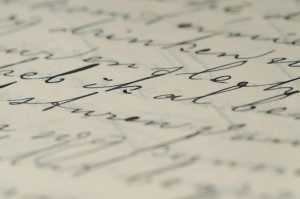 Sometimes He does the reverse.
Through His trusted servants the Palestinians, He has apparently decided to correct a historical wrong that had been shared by Jews, Christians and Muslims for centuries. All of them – beginning with the 4th century – had made reference to the Kotel as a place of fervent Jewish prayer, the remnant of two Temples that had stood behind it.
Apparently, all of us were wrong. The Kotel is not ours
Thanks to the sleuthing of our cousins (the "moderate" ones working for Abbas, not the more honest ones of the Hamas persuasion), we now know that the site has no connection to Jews. In an official study released by the PA Ministry of Information (prepared by a respected Palestinian poet), we learn that, alas, we have no real right to it. "Al-Buraq Wall is in fact the western wall of Al-Aksa Mosque…This wall was never part of the so-called Temple Mount, but Muslim tolerance allowed the Jews to stand in front of it and weep over its destruction."
Weep we must. And we can always hope for a brighter day – perhaps one filled with illumination from what may be the world's largest menorah. This is what it looks like:
Its picturesque location will startle people, even after they read the explanation.
When it is all over, we are left with one ordinary day in the life of Jews in Galus.
We lose the Kotel (c"v), but we gain Indonesia (lehavdil).