Academic Freedom In Action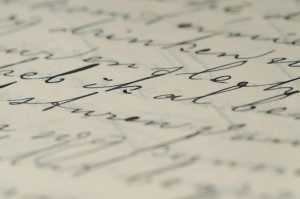 Yediot Achronot declares, "The Education Ministry's chief scientist, Dr. Gavriel Avital, was dismissed on Monday following a scandal-filled trial period of less than a year." What was the great scandal? Did he embezzle money, or harass coworkers? No – he dared to express personal opinions that run contrary to the conventional wisdom of the "intelligentsia" in the areas of evolution and global warming. He was fired for suggesting that students should be taught to critically analyze commonly-accepted theories; this "sparked a public uproar" and had many "scholars calling for his dismissal."
In the area of global warming, he took an unpopular position: "If they keep writing in textbooks that the Earth is growing warmer because of carbon dioxide emissions, I'll insist that isn't the case." He is far from alone in this view, of course, and it is worth wondering why environmentalists are so resistant to children learning that there is a dissenting opinion.
With regards to evolution, he was calumnied for not taking a position. "If textbooks state explicitly that human beings' origins are to be found with monkeys, I would want students to pursue and grapple with other opinions. There are many people who don't believe the evolutionary account is correct," he said.
He offers what appears to be a completely neutral pair of options — either don't teach that human beings were born from monkeys, or offer a contrary opinion. Understand, further, that he didn't say anything about teaching the Biblical account of Creation.
After blowing away the smoke, there is only one difference between Evolution as currently taught in schools, and Intelligent Design: whether or not the probabilities for the random generation and advancement of life are sufficient to explain our presence. And this is where evolutionary biologists circle the wagons and declare that only they are competent to decide the issue. Here, for example, is correspondence from a proponent of evolution, whose first name is Jordan (last name redacted) and who writes that he studied molecular biology for six years prior to penning his letter, to the author of a website opposing the theory:
Yet another website refuting evolution written by an engineer. What is with you guys and hating evolution? Is it because you spend so much time designing things yourself that you just can't accept the idea that life couldn't have orginated without a designer? Spent so much time writing computer code that you think DNA couldn't have posisbly originated by chance? At the univesity I attend, there's a group pf students who, like you, seek to disprove evolution. The number of students enrolled in biological sciences who are members? Zero. Engineers? 87%. The rest are art students….but they don't count. 🙂

Nearly every single anti-evolution website has an engineer at it's heart.
Jordan is probably correct on the numbers, but he is quite wrong to believe that it is engineers who lack the expertise (or objectivity). Mathematicians and statisticians, physicists and engineers are all more likely to have the necessary background to analyze the numbers. The professor who wrote the website in question, who has apparently published under the pen name "Do-While Jones," explains as follows:
Engineers build complex systems. We know from experience that designs that aren't entirely correct fail to function. Computer programs with millions of lines of code don't work if just a few lines are wrong. Nobody has ever soldered transistors and resistors together randomly and produced a color TV set. Since biological systems are so much more complex than the systems we build, and since the DNA code is so much more complicated than the computer programs we write, we just can't accept the idea that they happened by chance. We have never seen a complex system arise by accident, and don't have any good, scientific reason to believe that it is possible. We don't have the faith necessary to believe in something that is absolutely contrary to natural observations.

Jordan didn't say that 87% of the members of anti-evolution groups are theology majors. He said they were engineers. We appreciate the confirmation that so many people rejecting evolution are engineers. That's been our observation, too, but we haven't done a scientifically valid study to prove it. It is good, however, to have anecdotal evidence to support our observations. Creationists aren't just dummies who don't know anything about science. They are smart people who use their scientific knowledge to design clever, useful products.
This corresponds exactly with my own experience. Biologists universally believed that evolution explains perfectly how we got here, but among those in all the other hard sciences, you were much more likely to hear grave doubts — usually expressed quietly, because who is a professor of computer science to oppose the leading lights in evolutionary biology?
The classification of evolutionary biology as a hard science is itself a matter of dispute. A hard science is "Any of the natural or physical sciences wherein facts or truths are derived from empirical investigations or experiments based on scientific method." Yet no experiment has been offered as a possible disproof of Darwinian Evolution, offering up a null hypothesis (Intelligent Design) in its stead. On the contrary — the very idea of comparing the two possibilities is lampooned, and competent scientists willing to voice to their doubts in public may lose their jobs.
As Dr Avital put it, "there are those for whom evolution is a religion and are unwilling to hear about anything else."
Hat Tip: Rabbi Dr. Dovid Gottlieb